Customer Satisfaction Surveys (CSATs)
Customer Satisfaction Surveys (CSATs)
Updated by Sujan Deswal
With CSAT you can capture customer feedback on every chat. This is disabled by default. When you enable it, a 3-scale rating would be sent to the visitor when the chat is closed. Additionally, visitors can also drop further comments along with the rating.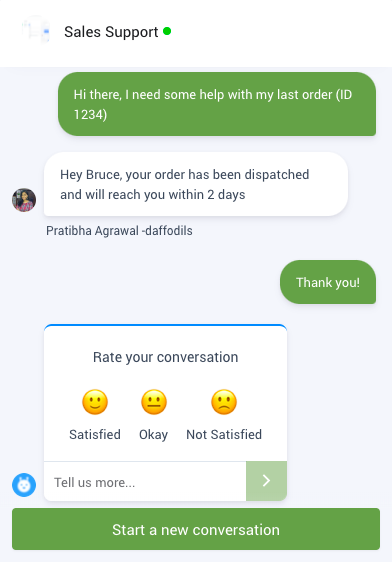 To enable/disable CSAT:
Go to chat inbox settings > "Widget design"
In the "Widget design" option, scroll down to the bottom of the panel in the middle.
Toggle CSAT on/off.