Updated by Sujan Deswal
Transcript is a text record of the chat conversation between a visitor and an agent.
It's useful for:
Cross-functional teams to collaborate on issues which could not be resolved in real-time chat
Visitors who'd like a text record of their chat for later reference OR to contact your team
There are 2 types of transcripts-
a. Transcripts sent to other teams or peers for cross team collaboration
b. Visitor transcripts which are sent to visitors after the chat is closed for their reference
You can set up both these type of transcripts by going to 'Transcripts' in your chat inbox settings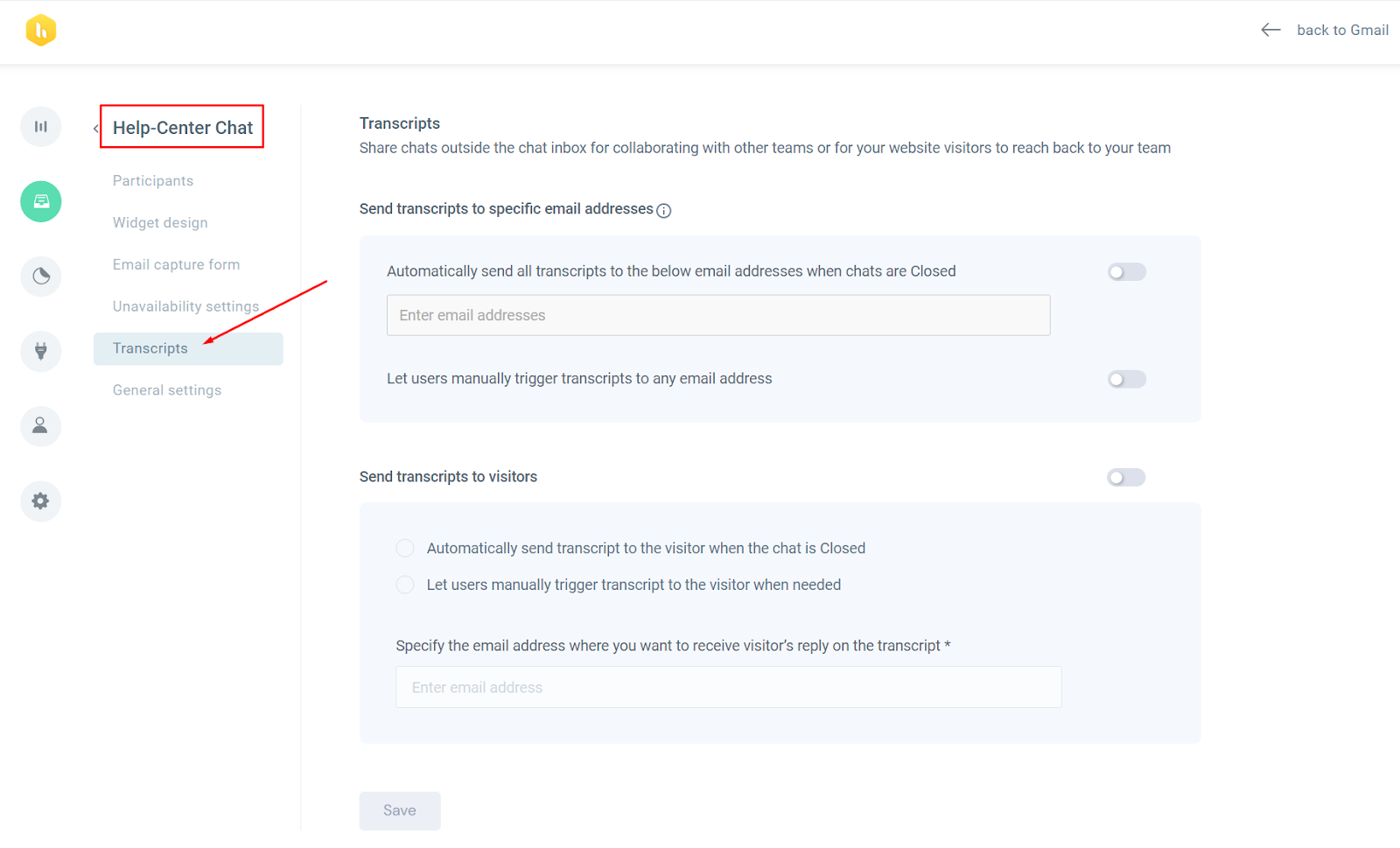 Transcripts feature includes:
Send transcripts to specific email addresses: Switched off by default.
Used internally in teams, similar to creating permalinks for shared inboxes, this option allows you to automatically send all closed chat transcripts to an email address of your choice (E.g. sending all closed chats relating to support issues to the support shared inbox).
You can also let live-chat agents manually trigger the option to send closed chat transcripts to another email address (E.g. sharing a transcript with their manager for further discussion or cross-functional collaboration).
Send transcripts to visitors: Switched off by default.
[Note: Visitors will only be able to receive chat transcripts if the Email Capture feature was enabled in your chat inbox which allows you to obtain the visitor's email id.]
When the "Email Capture" feature is enabled, you can select to either automatically send all closed chat transcripts to the related visitor OR trigger this option manually.
Additionally, as a mandatory requirement, provide an email address that will receive any new responses from visitors if they decide to reply to their closed chat transcript later on.
Click on "Save" to apply your changes.