Using CSAT
PLANS: Enterprise Only
Your customers can provide feedback about their experience. Which in turn will let you track your team's performance and measure how well a job they are doing of keeping your customers happy.
When you enable CSAT, any of your Hiver users can insert a quick survey at the end of their email responses. The survey is designed to maximise the response rate by being quick and simple while also gathering the essential data: a positive or negative rating. Customers can also provide a comment if they want. You can view your overall score and individual ratings in the analytics section in the CSAT tab.
1. Enable CSAT
CSAT is a Shared Mailbox level feature and needs to be enabled for the Shared Mailbox before users can start sending the survey snippets.To enable CSAT :
Click on the gear icon and select the 'Admin Panel' option to view the Dashboard.
Click on the 'Shared Mailbox' tab to view the list of Shared Mailboxes on your Hiver account.
Go to Shared Mailbox settings click on 'Enable CSAT'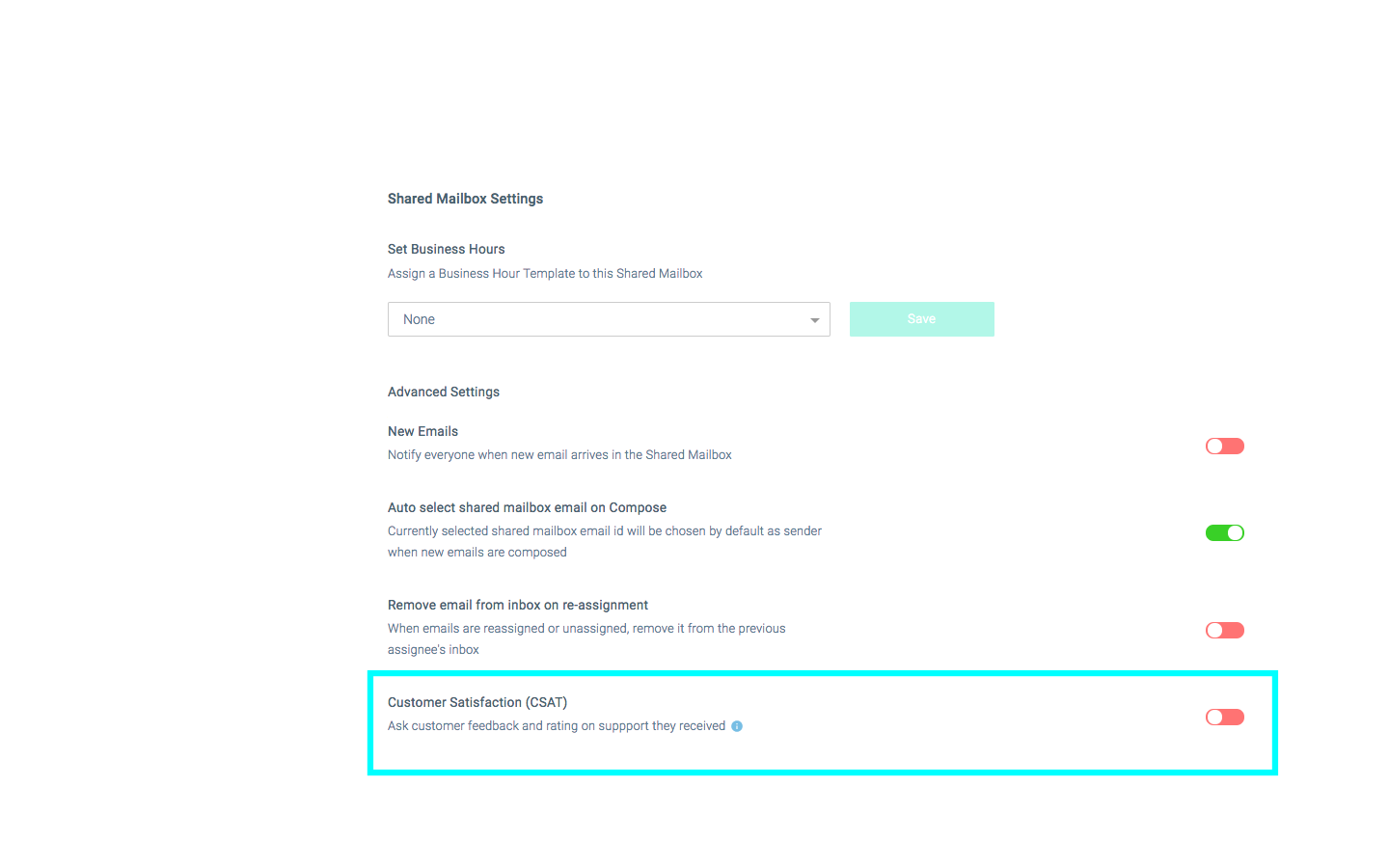 2. Send CSAT survey
When CSAT is enabled for a Shared Mailbox, hit reply on any email.
Once you have drafted your reply, click on 'Insert CSAT link' to insert the survey snippet in the mail body.
The snippet is attached beneath the signature.
You can remove the snippet by clicking on the close button 'x' besides it.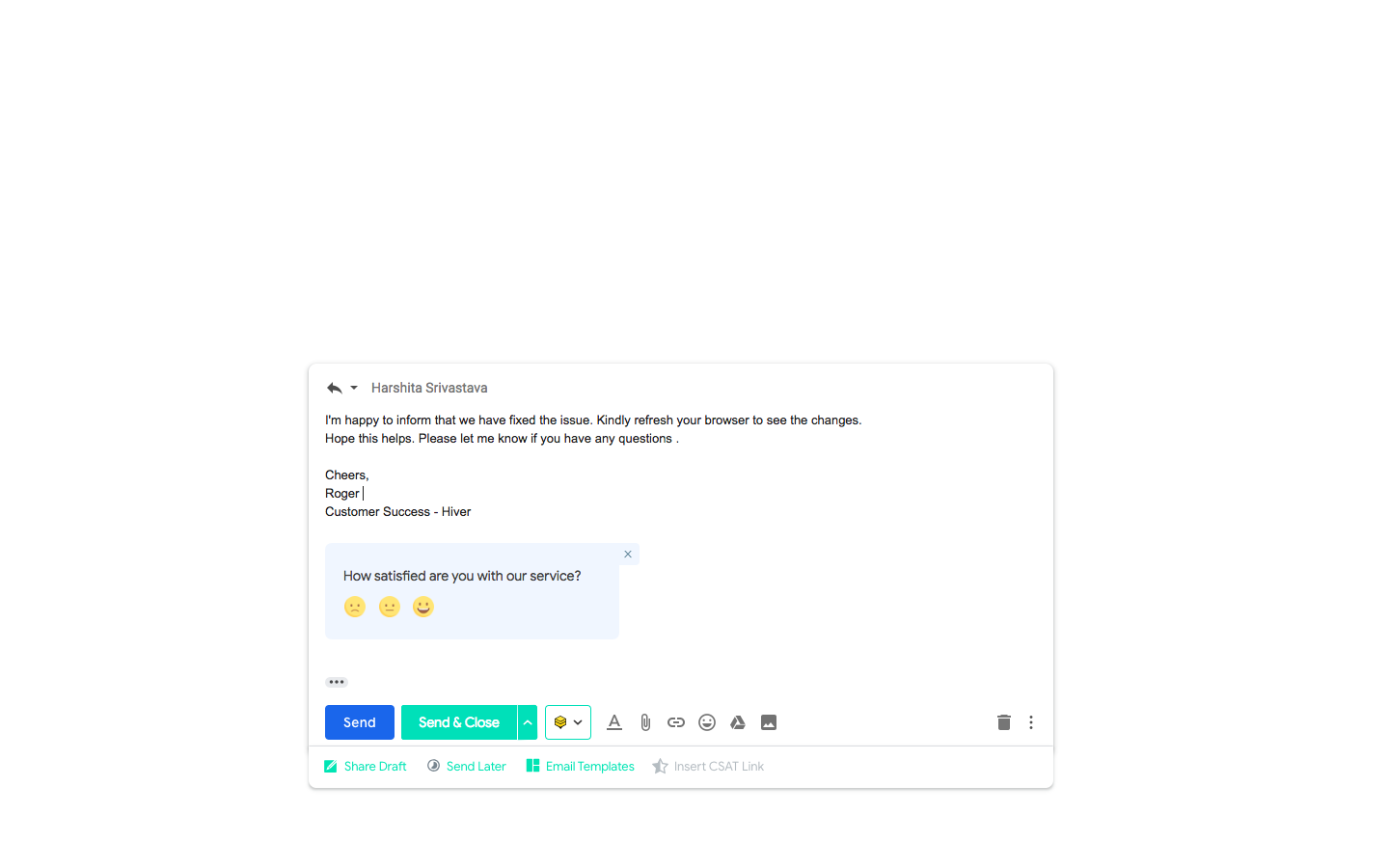 3. Customer View
Your customers can click on any of the emojis to record their feedback.
Customers will then be prompted to add additional comments if they wish along with the rating and submit.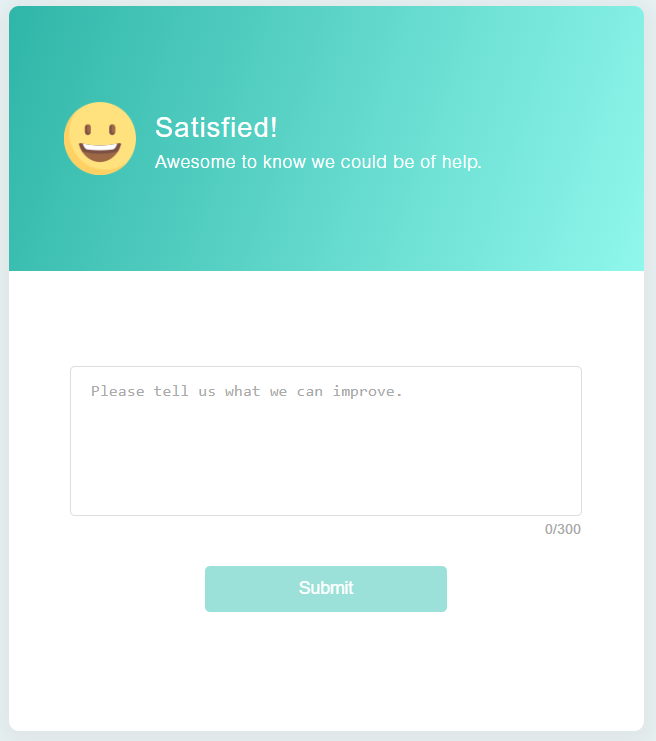 4. Analyse responses
When enabled you should see a 'CSAT' tab in the analytics section for that Shared Mailbox.
You can view the breakdown of all the ratings received for that mailbox here.
You can view all the comments submitted by your customers.
Click on the mail icon in a comment to view the email conversation that was rated.
Track the Satisfaction score for your Shared Mailbox.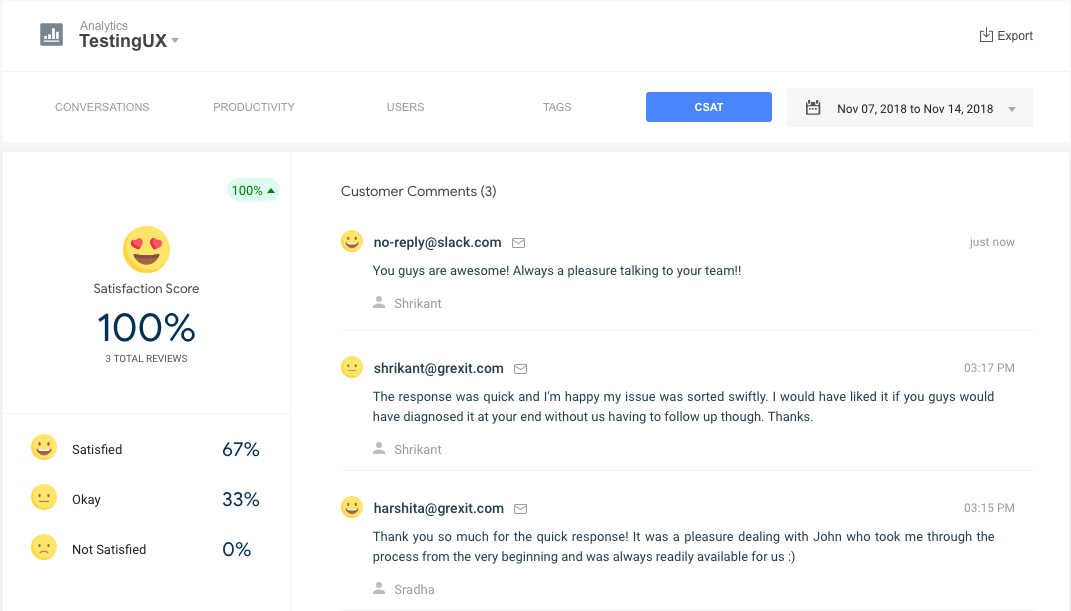 What is Satisfaction Score?
The Satisfaction score is a KPI for your team managing the Shared Mailbox. It gives an overall idea of how well your team is performing with regards to keeping your customers satisfied.
Satisfaction Score = [Number of Satisfied ratings - Number of Not satisfied ratings ] %
Customer Satisfaction Score (CSAT) is the most straightforward of the customer satisfaction survey methodologies, and it measures customer satisfaction with a business, purchase, or interaction. A big strength of Customer Satisfaction Score lies in its simplicity: It's an easy way to close the loop on a customer interaction and determine whether or not it was effective in producing customer happiness.
---
---