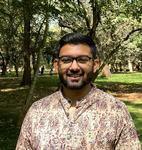 Updated by Bharath Natarajan
Asana is a project management app that is designed to help teams organize, track and manage their work. Hiver's Asana Integration helps you view and manage Asana tasks right within the conversation view. Shared mailbox members can now collaborate on Asana tasks related to a customer conversation.
An Admin level access control is required to enable Asana Integration for a shared mailbox. Refer to 
Access Control and Roles
for more info.
As a privileged user (admin, mailbox admin or equivalent custom roles), you can enable Asana Integration on your Shared Mailbox settings page. 
Head to the Hiver Admin Panel and select Shared Mailboxes from the left panel
Select the Shared Mailbox that you would like to enable Asana for 
Select the Integrations tab on the left pane and head to the Project Management tab
Click on Asana Integration to view more details 
On the Widget tab, click on the Enable button to enable Asana Widget for the shared mailbox