Shared Notes for shared mailbox
Shared Notes for shared mailbox
Updated by Deepanwita
Plans : ALL
You can use shared notes on emails to communicate with other users of the shared mailbox.  For every conversation, you will find a box in the Hiver widget on the right side of your Gmail where you can write and view Notes.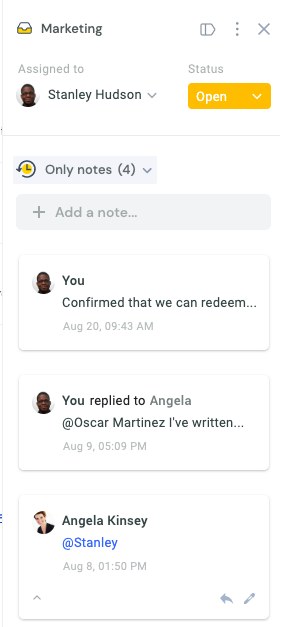 Direct a shared note to a user
Shared notes can be created and seen by any user who is a member of the shared mailbox. 
@username : You can do a @username to direct a shared note at any user. The user to whom a shared note is directed at, will receive a notification
@all : To direct the shared note at everybody use a @all
And if you don't use '@' at all, the shared note will stay there as a comment which can  be seen by anyone reading the email. 
Reply to shared notes
If you want to respond to a particular note, you can hit the reply button. This will append the note to your reply. Other users will get context for your message and by clicking on the original note users can follow the conversation.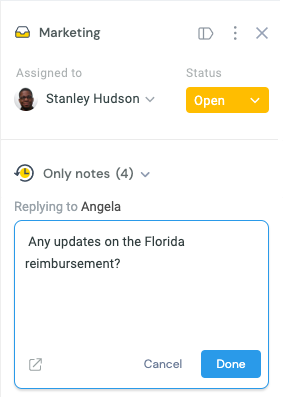 Using color to highlight
You can add a background color to notes. To do this, 
Click on the note to expand it
Click on the 'dropper' icon at the bottom right of the note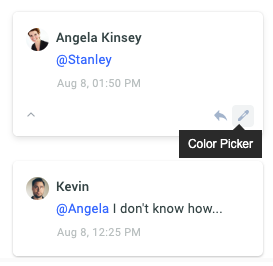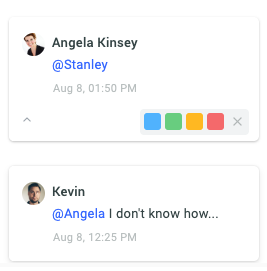 You'll then be able to choose a background color for the note.
Search in notes
You can search for any keyword within all the notes that you have access to. There are two ways to search in Notes
Search using keyword
Tap on the 'Search mail' tab on the top of the Gmail
Enter the keyword that you want to search
Click on the row saying 'Search Hiver notes for "keyword" to start the notes search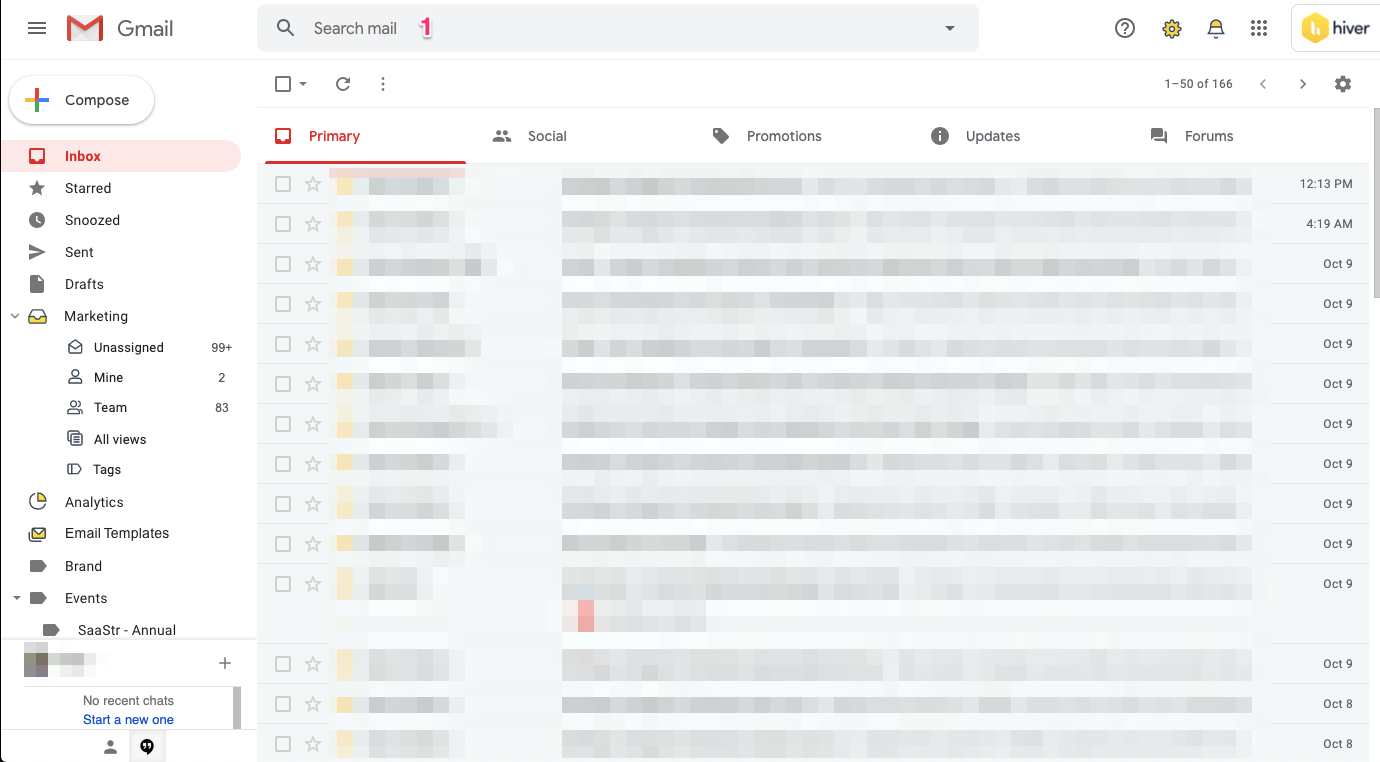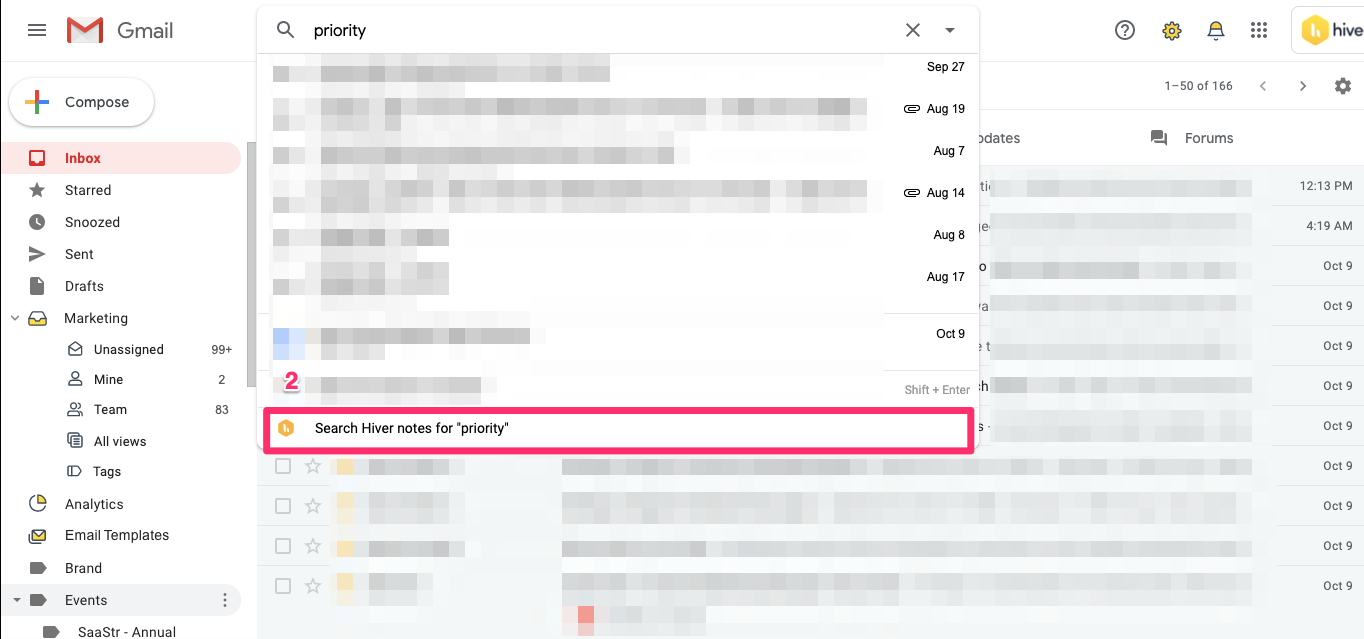 Search using 'Note:'

Tap on the 'Search mail' tab on the top of the Gmail
Type "note:" and write the keyword that you want to search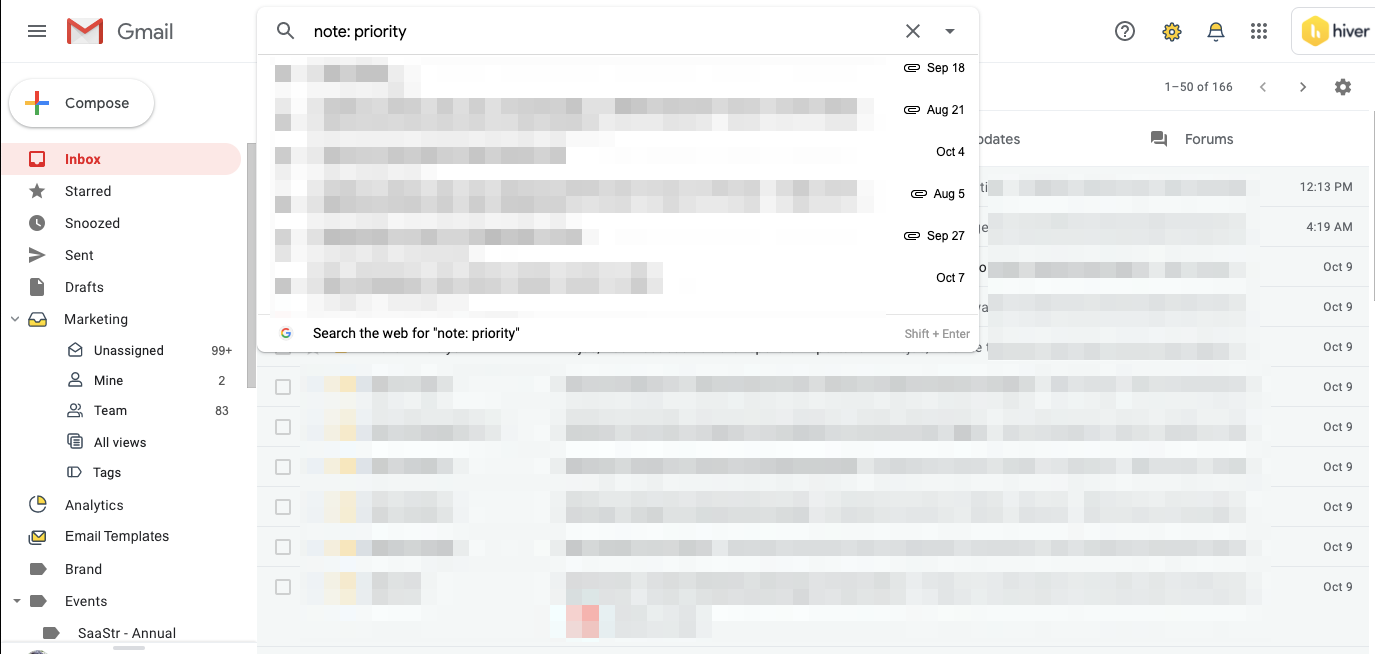 The search results will be grouped on the basis of conversation. All the instances where the keyword is appearing in the conversation will be retrieved. On clicking on an instance, you will be taken to the conversation with the note that you have clicked, highlighted. 

Editing shared notes
You can edit shared notes created by you within 4 hours of writing them.
Why can I edit only within the first 4 hours of creation?
Everyone makes mistakes. Editing allows you to rectify typos, spelling mistakes. Or sometimes even validate and correct information without having to add or delete notes.
Notes can be used for internal communication or to record information. But notes are also a part of the activity history and help understand the journey of a shared mailbox conversion. The 4 hour limit allows the user rectify human errors while still maintaining the sanctity of the activity history as information cannot be altered after a certain period of time.