Updated by Deepanwita
Hiver helps your team manage and collaborate on shared email accounts like support@, sales@ etc. Hiver works right inside Gmail, so you and your team need to be using GSuite to use Hiver.
To start using Hiver, you need to first create a Hiver account. There are two ways to do that:
From the website
Go to hiverhq.com
Click on yellow button 'Start Free Trial' to start trial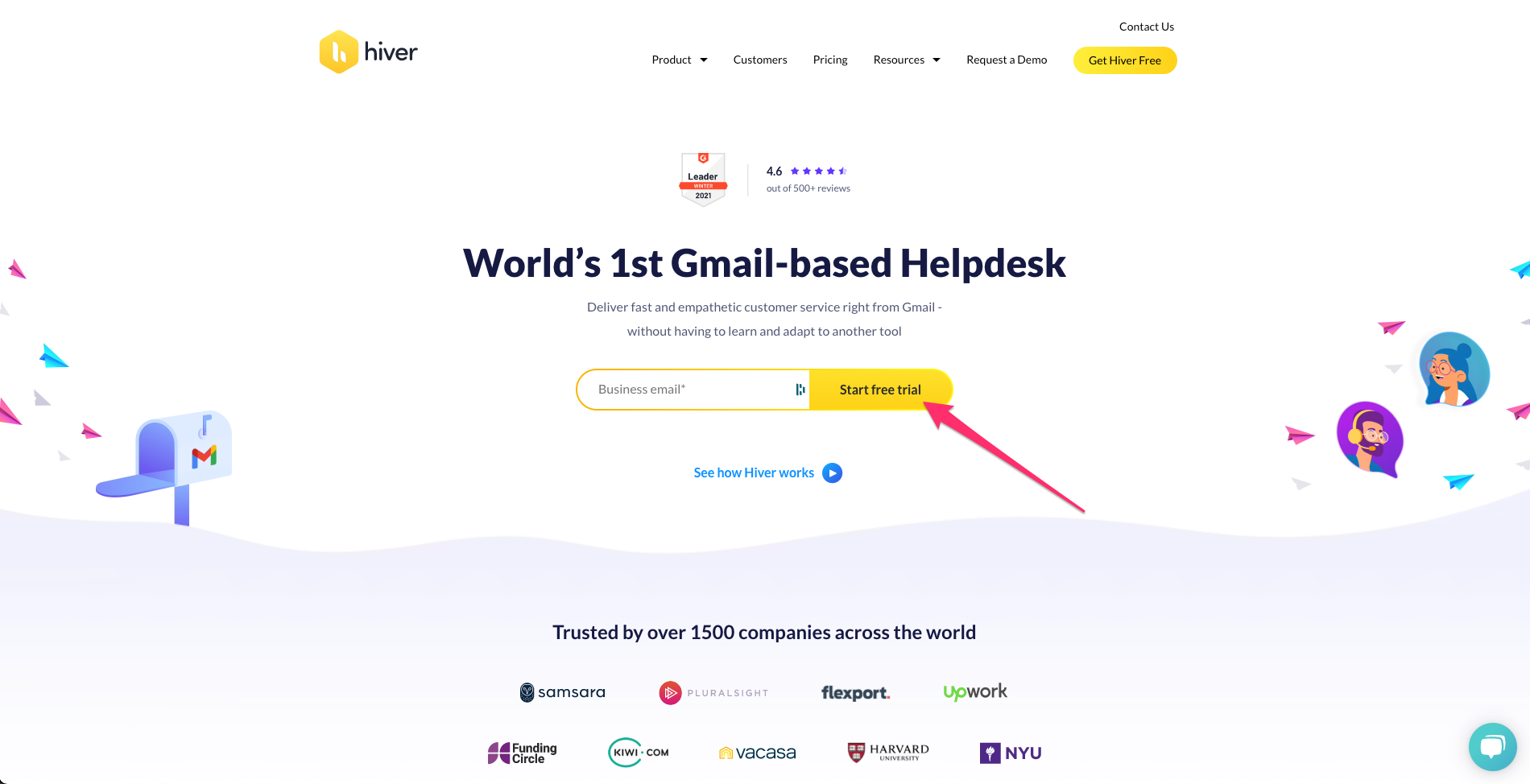 you will be guided through the process.
From G Suite Marketplace
You can add Hiver to your G Suite account from the G Suite marketplace. As a part of the account set up process for Hiver, you would be able to select the list of users in your G Suite account that you want to enable Hiver for.
Go to Hiver on the G Suite marketplace.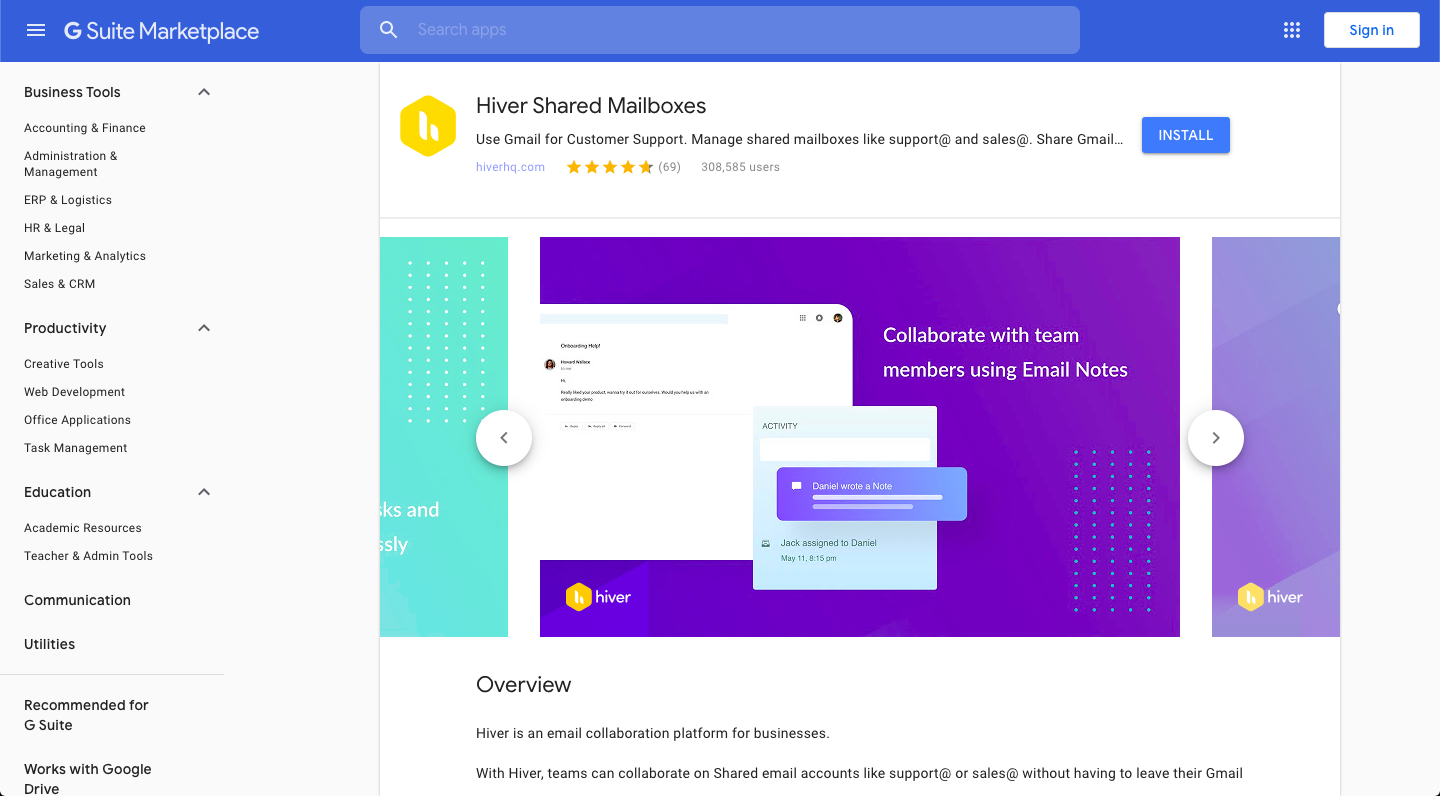 Install Hiver
Select users whom you want to add to enable Hiver for