Manage alias of shared mailbox id
Manage alias of shared mailbox id
Updated by Deepanwita
If you have set up a shared mailbox in Hiver (say, support@company.com), and have other aliases for this email address that forward emails to this address (say, techsupport@company.com or support@sistercompany.com), you can set up your shared mailbox to handle the emails sent to the aliases too.
Manage alias information for a shared mailbox
Click on the yellow Hiver icon on the Gmail and select the 'Admin panel' to view the Admin Dashboard
Click on the shared mailbox tab(second from the top) to view the list of all the shared mailboxes on the account
Click anywhere on the row of the shared mailbox (where you want to integrate the Alias) to view the options
Click on the 'Alias' option to enter the list of aliases for the shared mailbox id.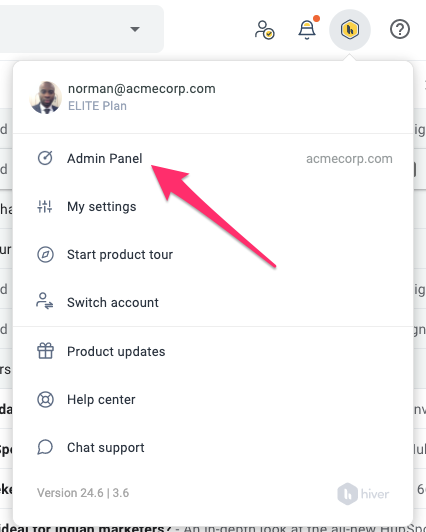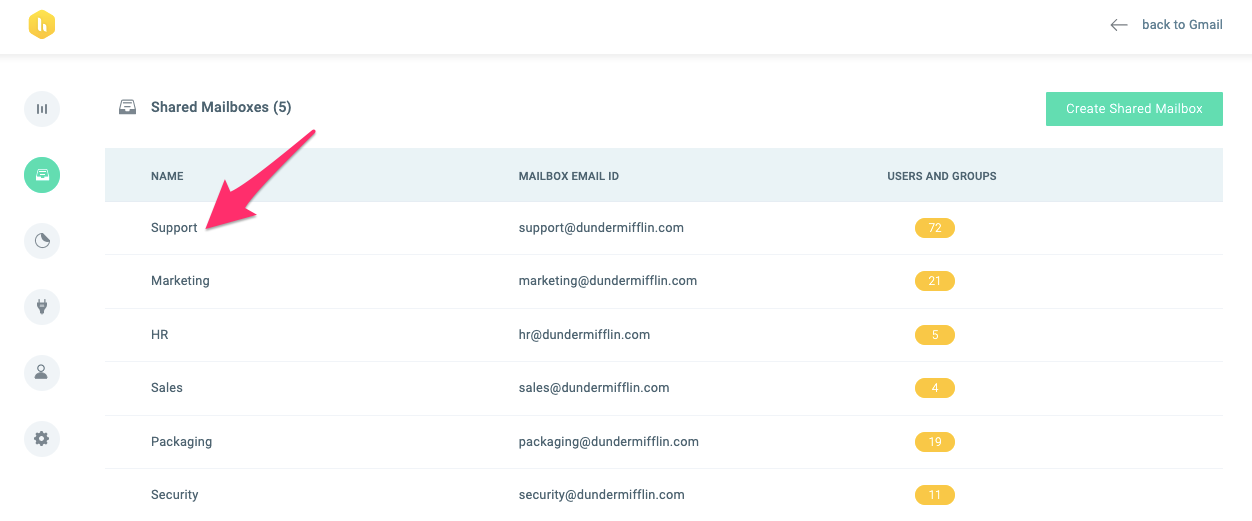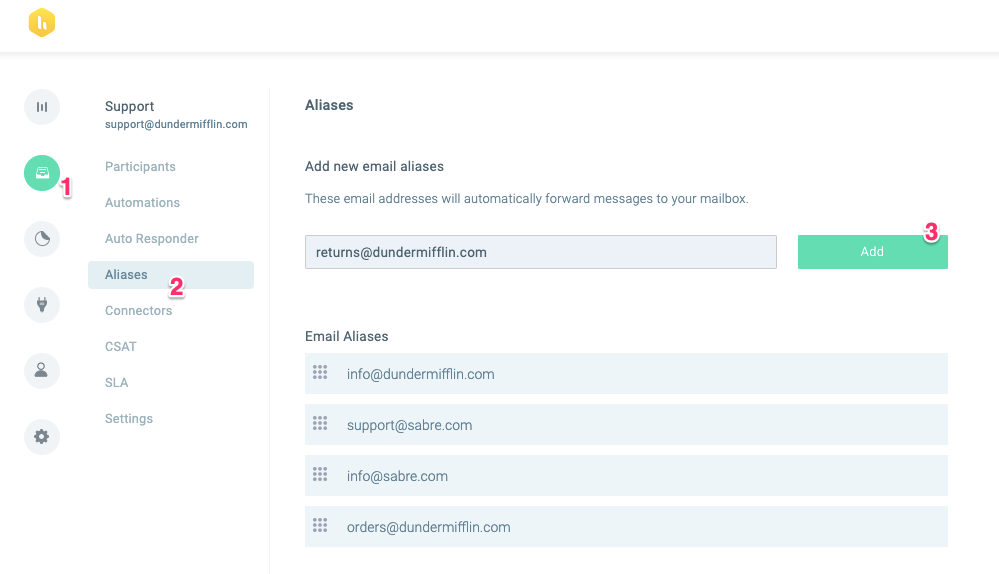 You can reply to or send new emails using any alias as the sender's email id. Click here to know how to set up alias email id as the sender's id while sending emails.
When you send any new email using the alias email id, the email will be added to the shared mailbox in 'closed' state. The email will be opened in the Unassigned section only when a reply is received on it.