Manage Shared Labels
NOTE: Shared Labels feature has been discontinued.
You can make changes to a Shared Label at any point of time after it has been created. You can do the following changes
 List of users it has been shared with
Advanced Options
Nesting structure
Color of the Shared Label
The User who will be notified when a new email is added to the Shared Label
You can manage Gmail Shared Labels through the Hiver Admin panel and through the Gmail left pane. 
Steps to edit a Shared Label through the Hiver Admin panel
Go to the Hiver Admin panel. 
Click on Shared Labels from the left panel to see the list of all Shared Labels on your Hiver account
Click on 'Edit' on the right of the Shared Label which you want to change.
The Edit page will open where you can make the changes.
Click on Save.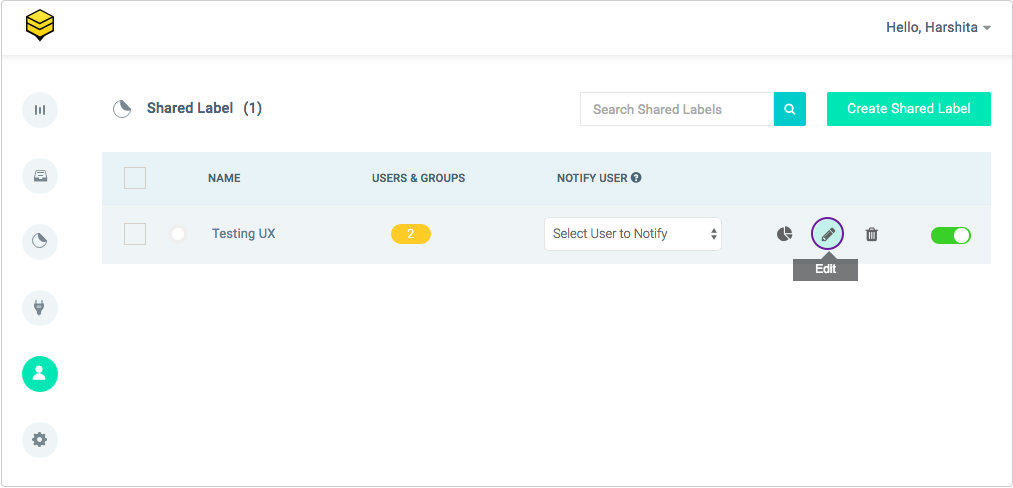 Deleting a Shared Label 
Go to the Hiver Admin panel.
Click on Shared Label tab from the left panel.
Click on 'Trash' icon on the right of the Shared Label which you want to delete. 
When you click on the 'trash' icon to delete a Shared Label, then a dialog box opens which you can see in the screenshot below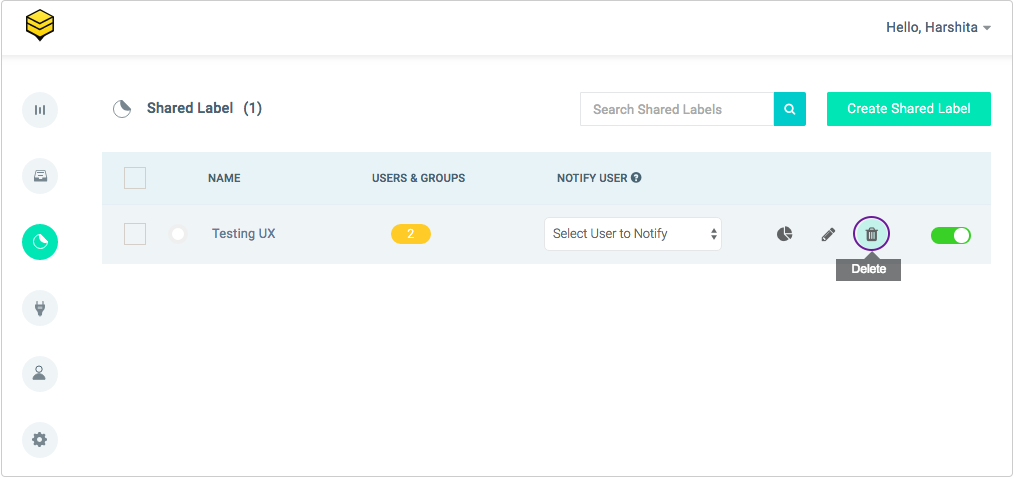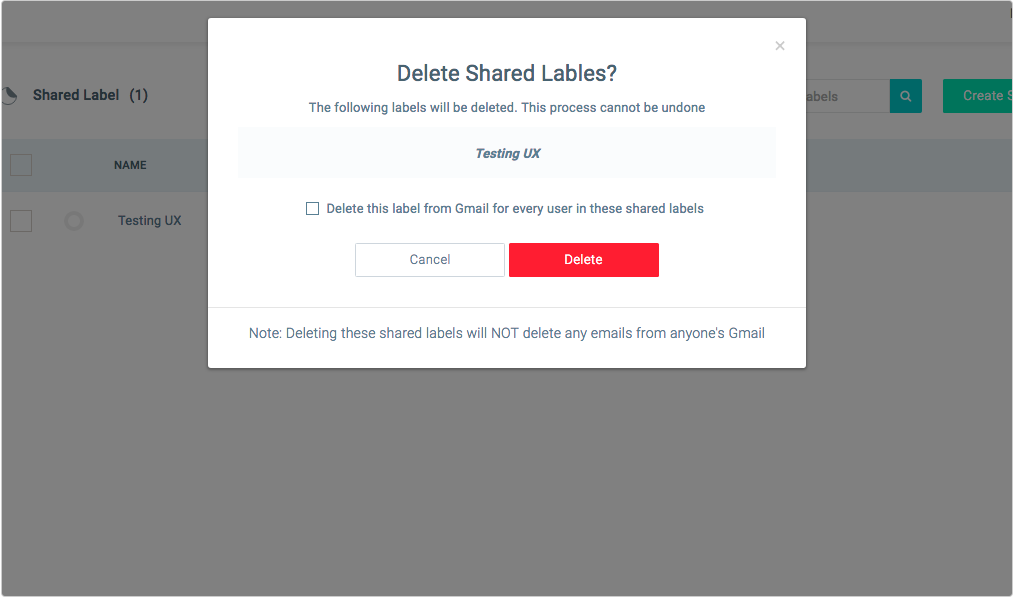 As is mentioned in the option 'Delete this label from Gmail for every user in these shared labels ', if you select this option, then Hiver will delete the Shared Label from the Gmail of all the users. If not selected, then the Shared Labels will stay in the Gmail, only further sharing of emails will stop. In either case no emails will be deleted from any account.
Editing Gmail Shared Labels through Gmail 
You can edit and delete Hiver Shared Labels from Gmail.  To do so, do a right click on the Hiver Shared Label, that you want to edit, from the Gmail left pane to open the drop down menu. In that menu, you will find the following options 
Edit Shared Labels
Delete Shared Labels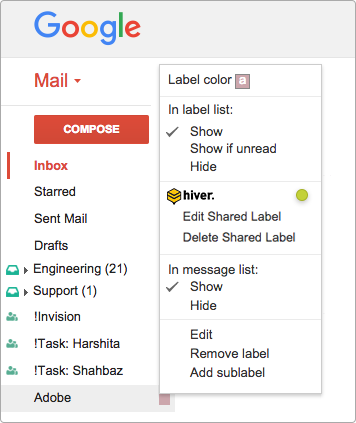 On selecting any of the options, you will be guided through the process.

---
---