Receive Push-notifications for Your Chat Alerts
Receive Push-notifications for Your Chat Alerts
Updated by Sujan Deswal
Whenever you don't have the mobile app actively open, you will be able to receive push notifications for events that you have opted in for like new chat assignments or new messages in chats assigned to you.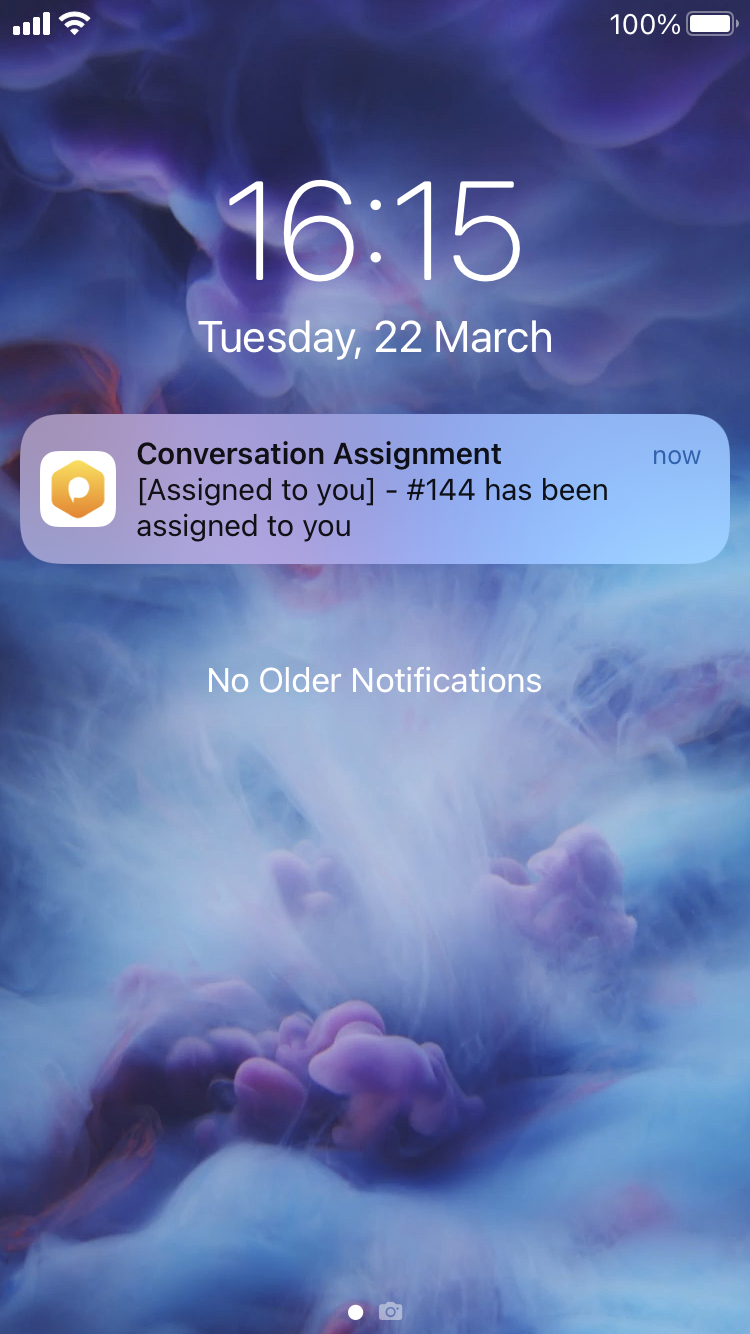 To choose your preference of notifications:
Click on the "Settings" icon at the bottom right of your chat app.
Click on "Notification preferences".
Note: The "Notification preferences" settings are common across your Hiver account on web and mobile devices i.e. on web you will receive 'desktop notifications', and similarly on mobiles you will get 'push notifications'.