Setting up Hiver's live-chat
Setting up Hiver's live-chat
Updated by Sujan Deswal
From the "Hiver settings" drop-down menu, select "Admin Panel" to access the Hiver dashboard.

Click on the "Create Shared Inbox" option and then select "Hiver Chat" on the next screen.


Fill in the general information for the chat inbox by first giving it a name (This name is for internal use only and will not be displayed on the chat widget on your website)
And then select the users that you want to add to this chat inbox. You can also invite new users by adding their email addresses.
When done, click on the "Next" button.

You can now customize the design of your new chat widget and also see a preview in the panel on the right-side.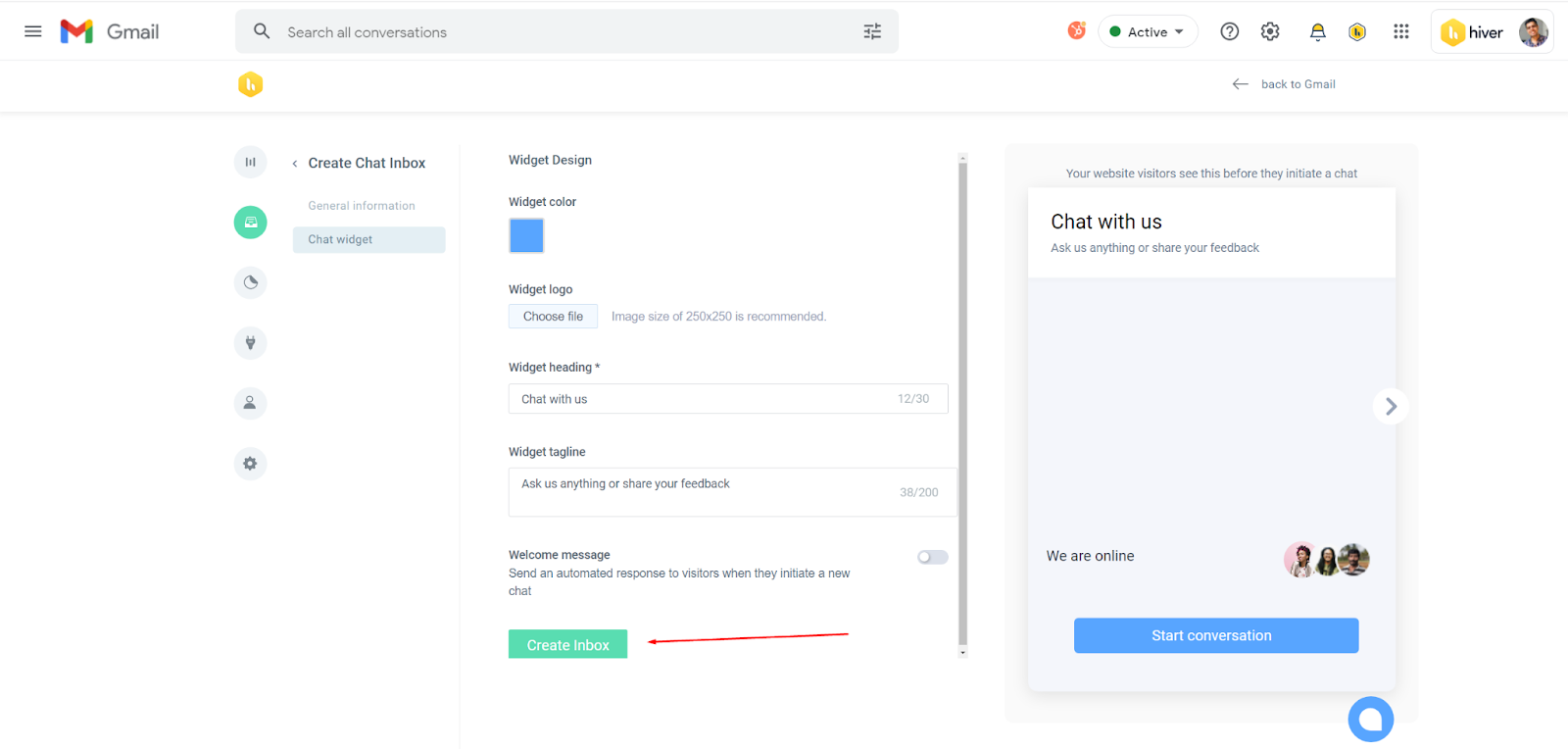 Click on "Create Inbox" to move to the next step of the set up which is displaying the chat widget on your website.