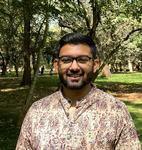 Updated by Bharath Natarajan
Jira is a powerful work management tool for all kinds of use cases ranging from requirements and test case management to agile software development. Teams across the world use Jira for project management, software development, DevOps process management, product management, task management and bug tracking.
An Admin level access control is required to enable Jira Integration for a shared mailbox. Refer to 
Access Control and Roles
for more info.
As a privileged user (admin, mailbox admin or equivalent custom roles), you can enable Jira Integration on your Shared Mailbox settings page. 
Head to the Hiver Admin Panel and select Shared Mailboxes from the left panel
Select the Shared Mailbox that you would like to enable Jira for 
Select the Integrations tab on the left pane and head to the Project Management tab
Click on Jira Integration to view more details 
On the Widget tab, click on the Enable button to enable Jira Widget for the shared mailbox