Workload Distribution in shared mailbox
Workload Distribution in shared mailbox
Updated by Tejas Kinger
The workload distribution feature gives you an overview about how conversations are distributed within the users of the shared mailbox. It helps you make sure that your team's workload is optimally distributed among the team to ensure maximum efficiency.
For each View, you can switch to Workload Distribution mode and see how conversations from a specific customer or an issue are distributed in your team. This would help you to:
If the workload is distributed unequally among the users and if you need to re-assign conversations.
Find any unassigned conversations and assign them.
See conversations for each assignee where SLA violations have taken place so that necessary steps can be taken.
How to use 'Workload distribution'?
Go to any View and click on the 'Workload Distribution' icon. In a single glance, you would be able to see all unresolved conversations grouped by members with the count of Open, Pending, and total Unresolved conversations for each team member.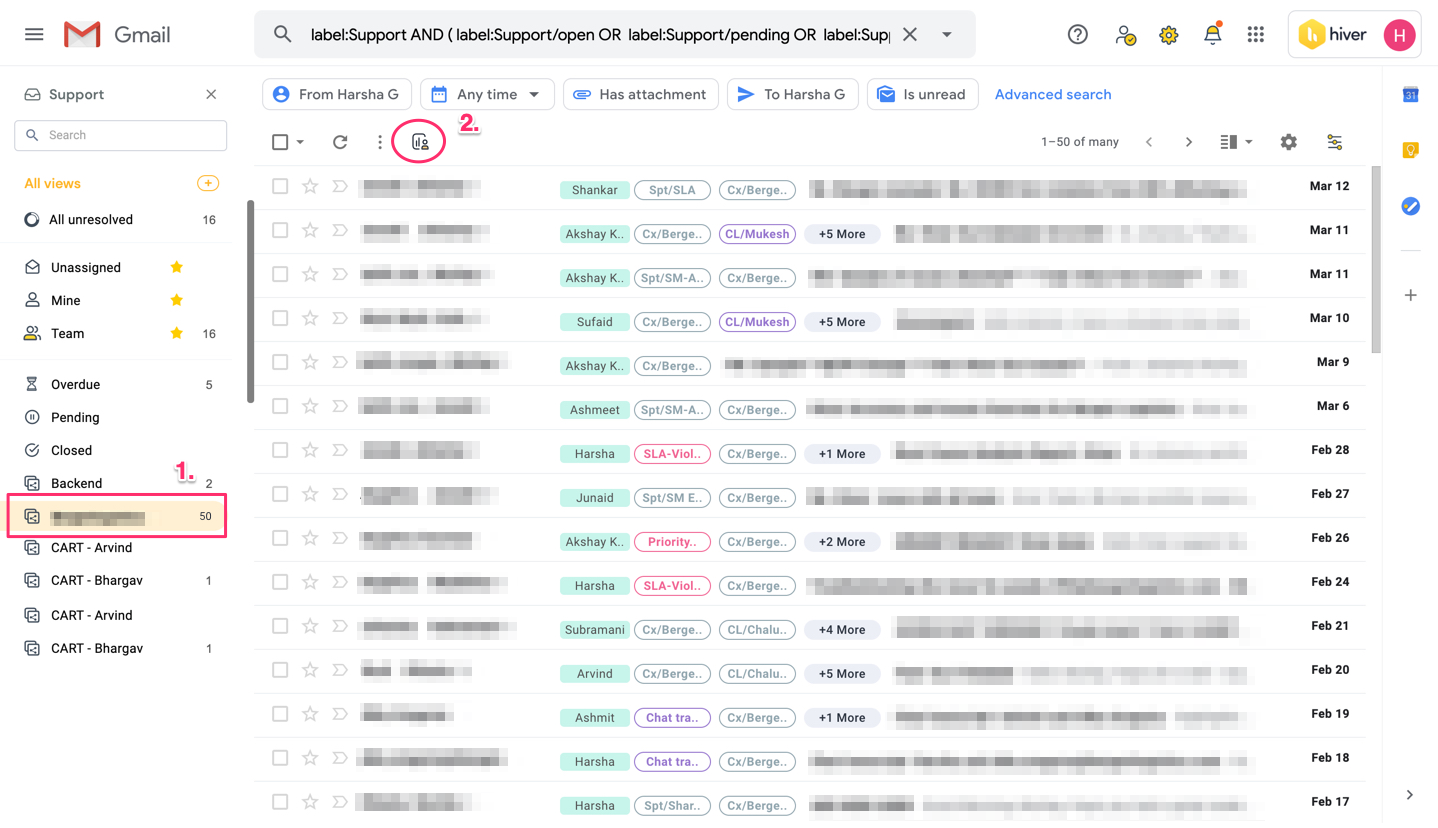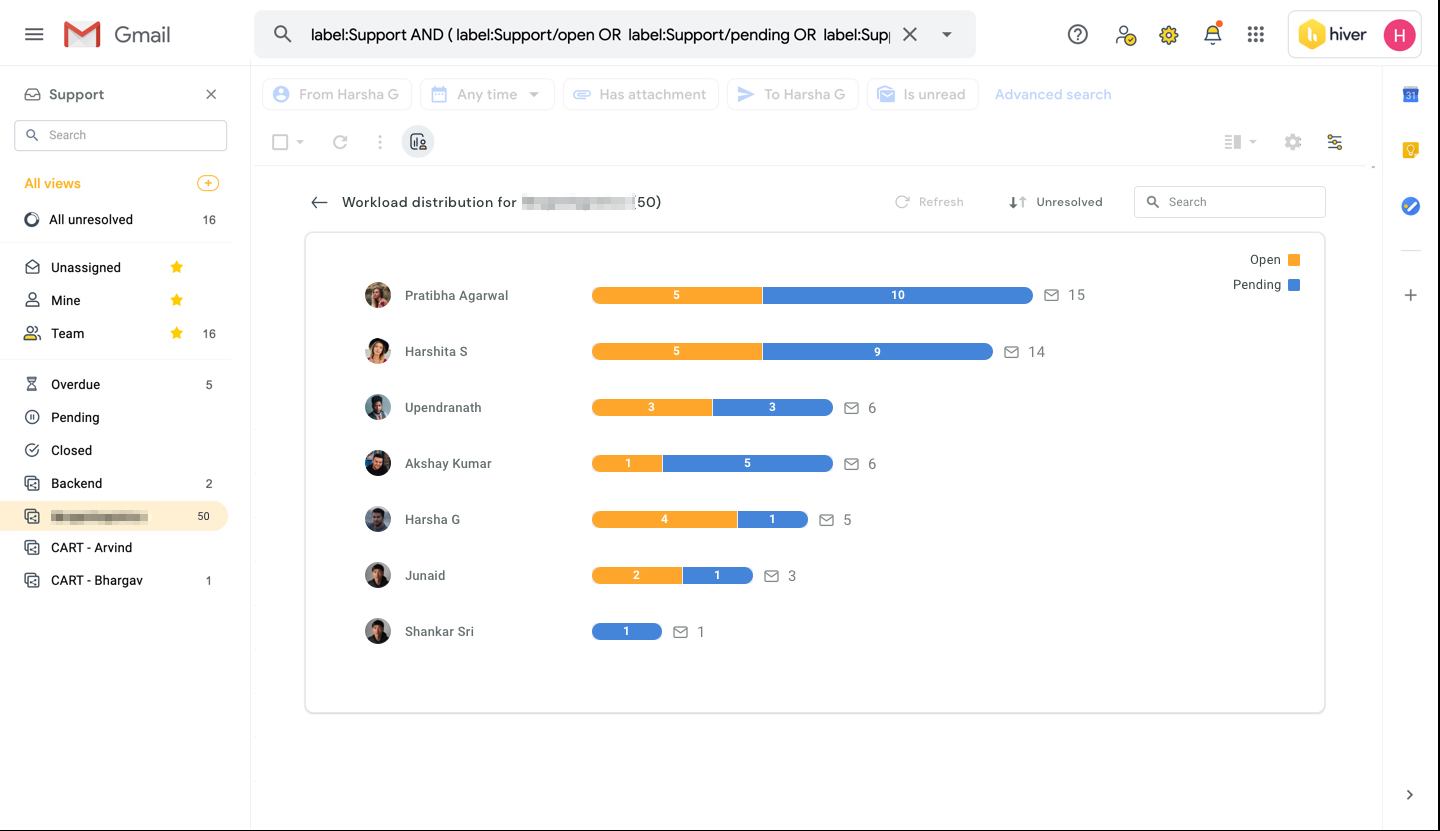 NOTE: Closed conversations are not considered under the workload, and hence you will be able to see the workload distribution only for Views which have at least one unresolved conversation.
If you are trying to access Workload Distribution of default views like Mine, Unassigned or Team. Please note that these views contain only Open conversation and hence workload doesn't reflect Pending conversations. If you wish to see Pending conversations as well, you can create a custom view on top of your default views with Status= Open, Pending.
Go to a team member's conversations: If you want to further look at Open/Pending/Unresolved conversations of a specific team member, you can click on the respective count. This will take you to a filtered set of conversations.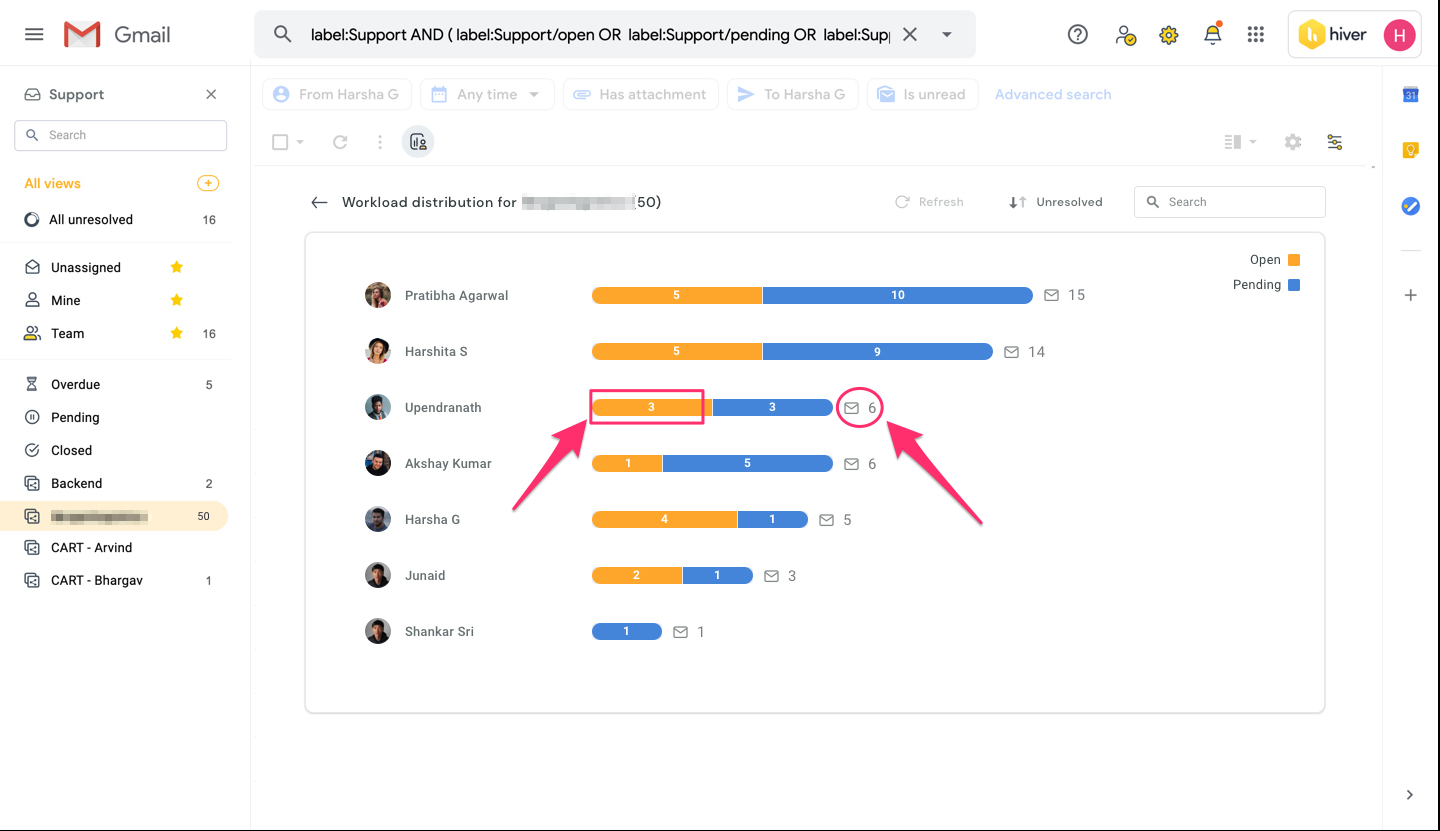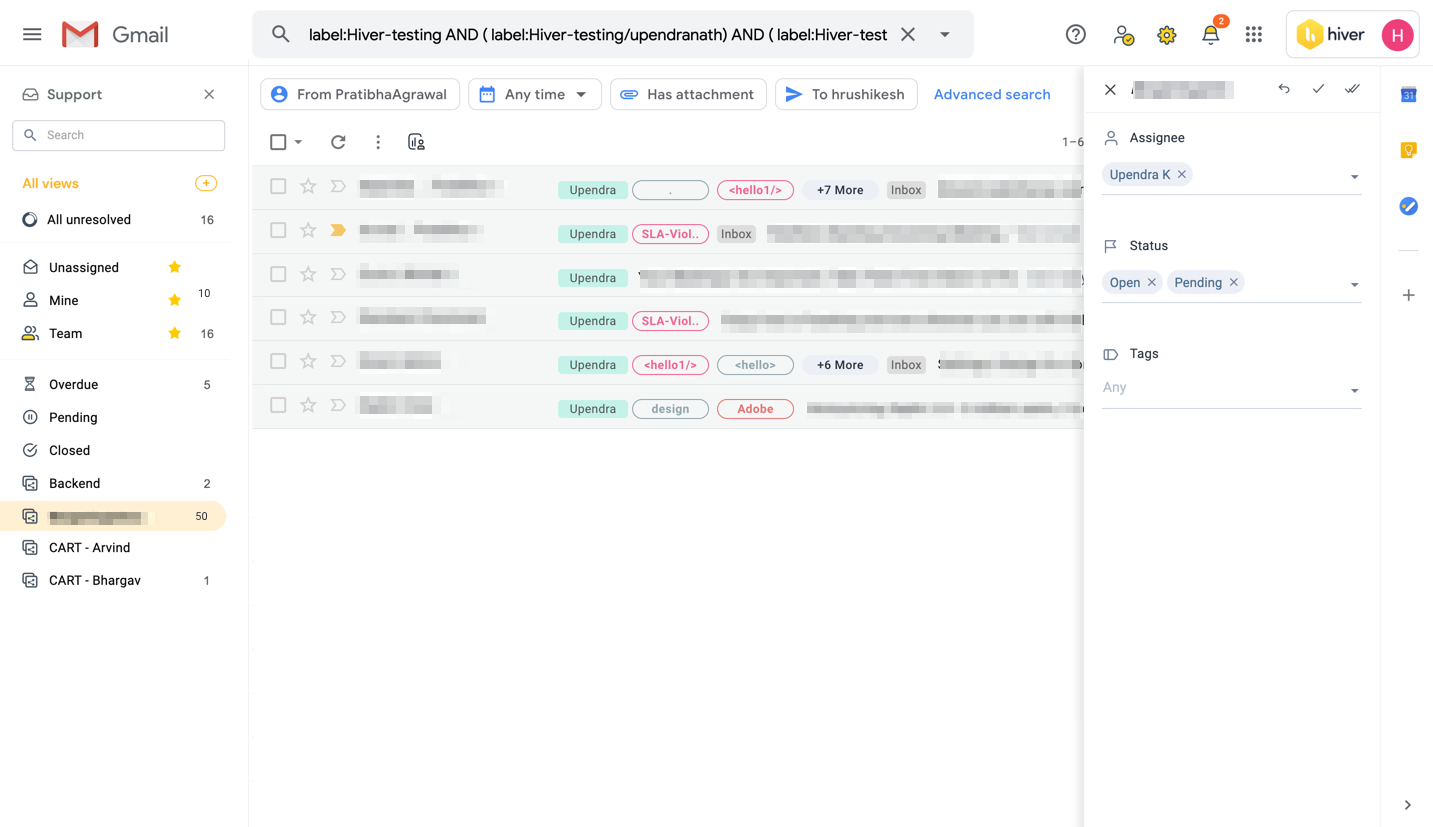 You can choose to either create a custom View or you can jump back to the Workload Distribution mode from here.
Sorting by unresolved conversations: By default, the Workload Distribution is in descending order of unresolved conversations; you can choose to sort it in ascending order if required.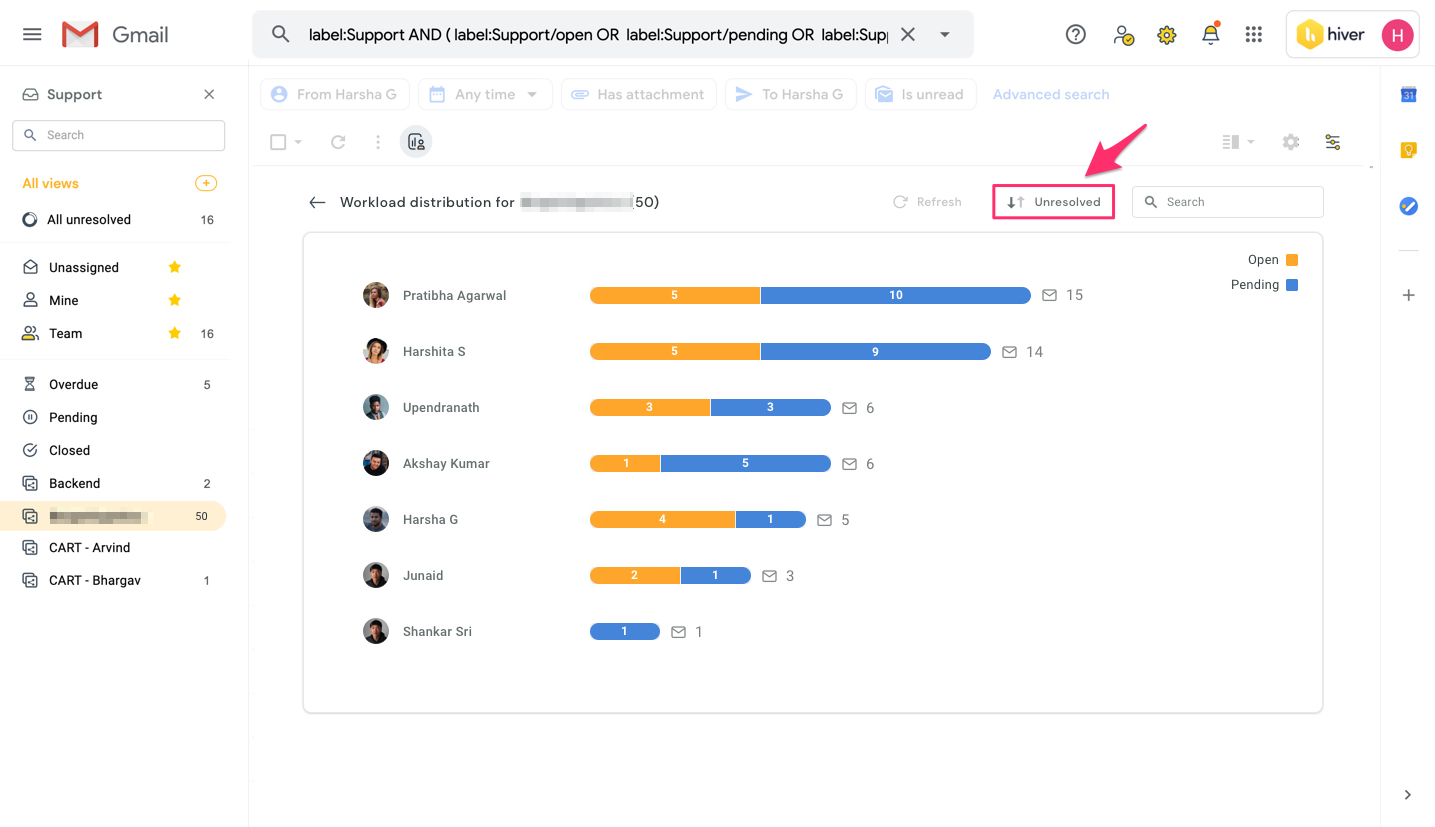 Search for a team member: You can search for a team member in the workload distribution using the search bar.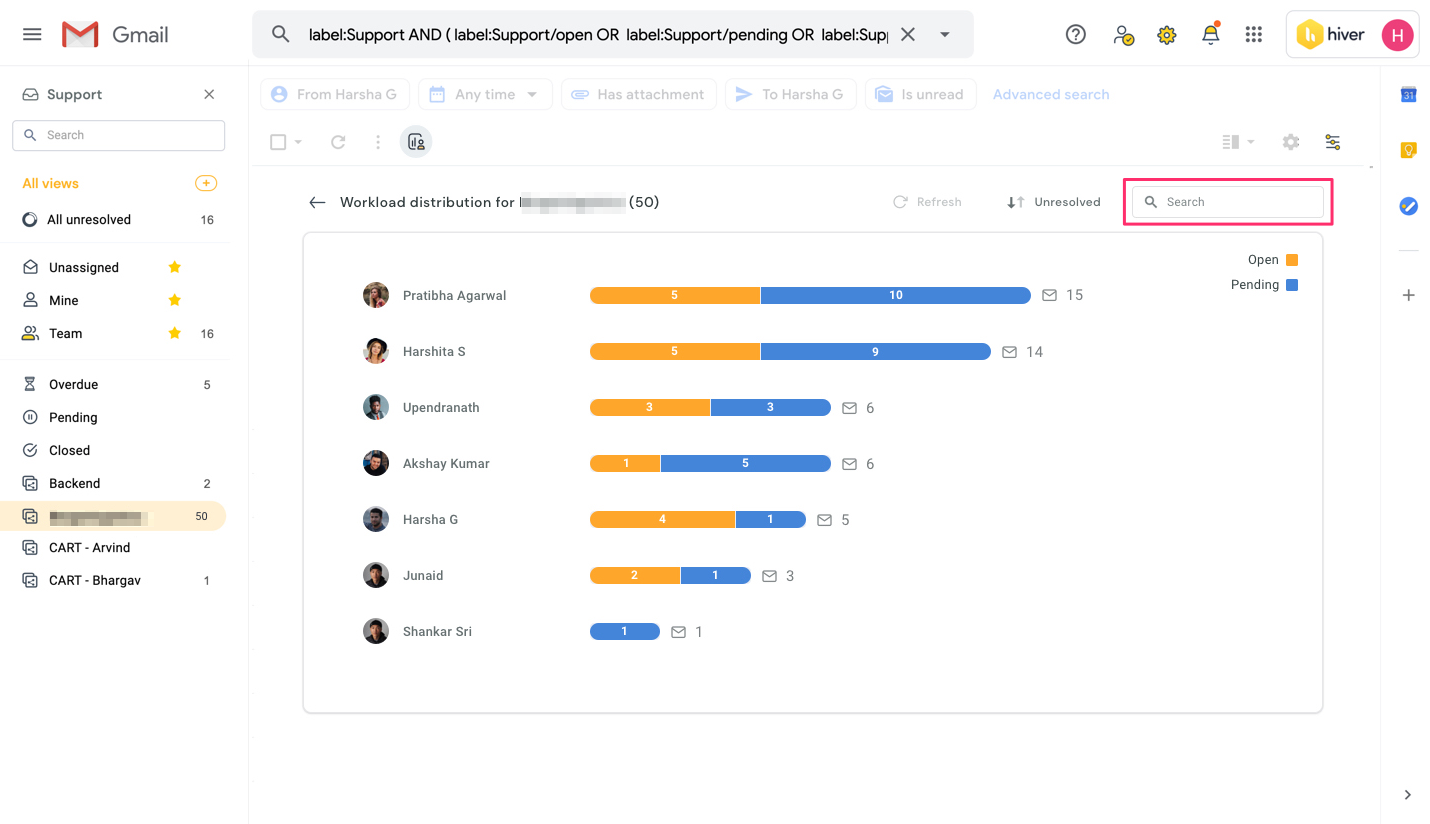 Refresh to get latest changes: If there are any changes in the workload distribution (assignments/status change) while you're viewing it, the Refresh button will be enabled, and you can click on it to get the latest changes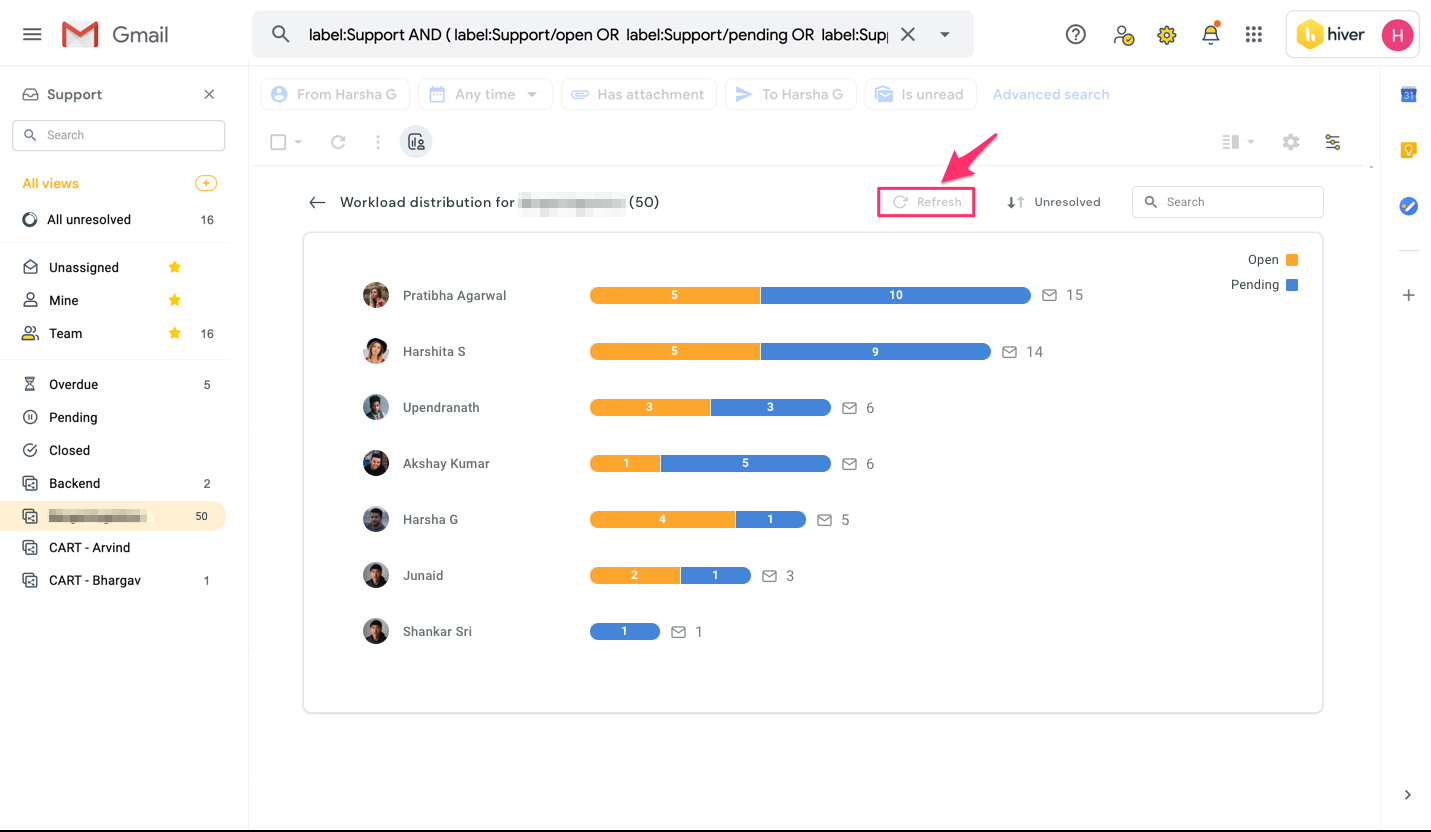 Turning workload distribution mode off: Once you are done viewing the workload distribution, you can click on the 'Back to View' button or tap on workload icon to turn off the workload mode.