Updated by Deepanwita
For every shared mailbox, you can configure certain options which are then applicable for every user of the shared mailbox.
Access shared mailbox settings
Click on the yellow Hiver icon on the Gmail and select 'Admin panel' to view the Admin Dashboard
Click on the shared mailbox tab(second from the top) to view the list of all the shared mailboxes on your account
Click anywhere on the row of the shared mailbox to find the options
Click on the 'Settings' tab to see the Settings options.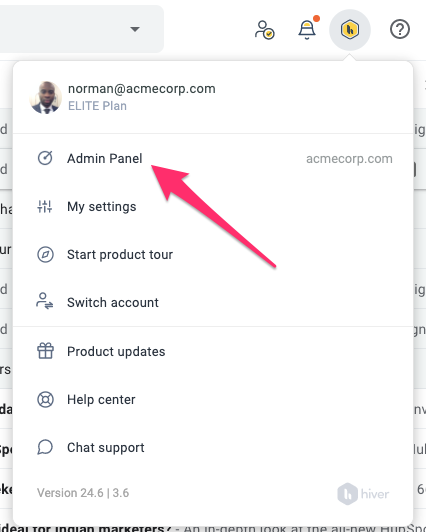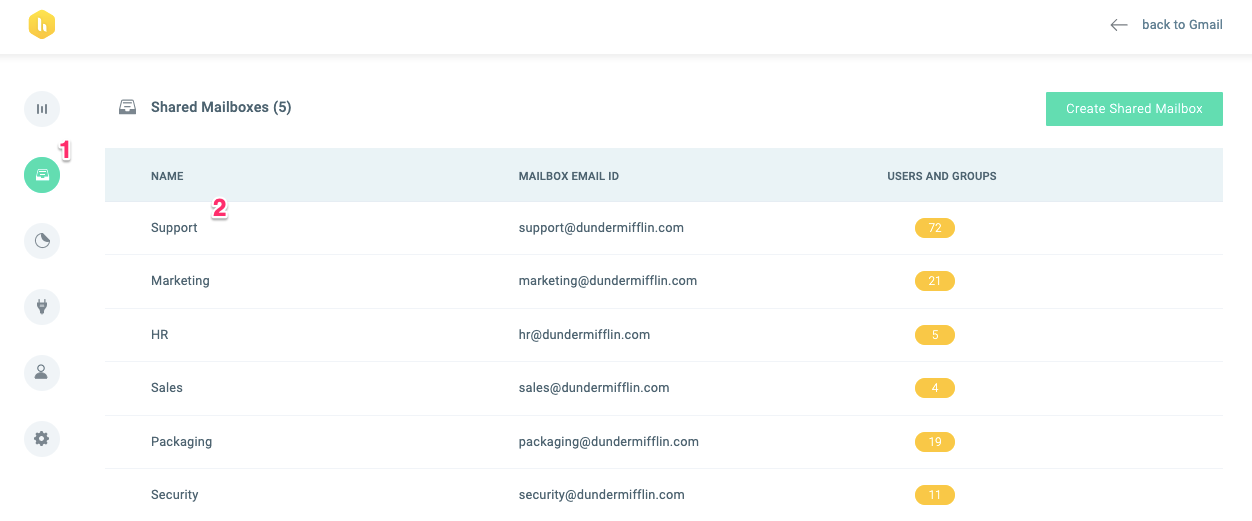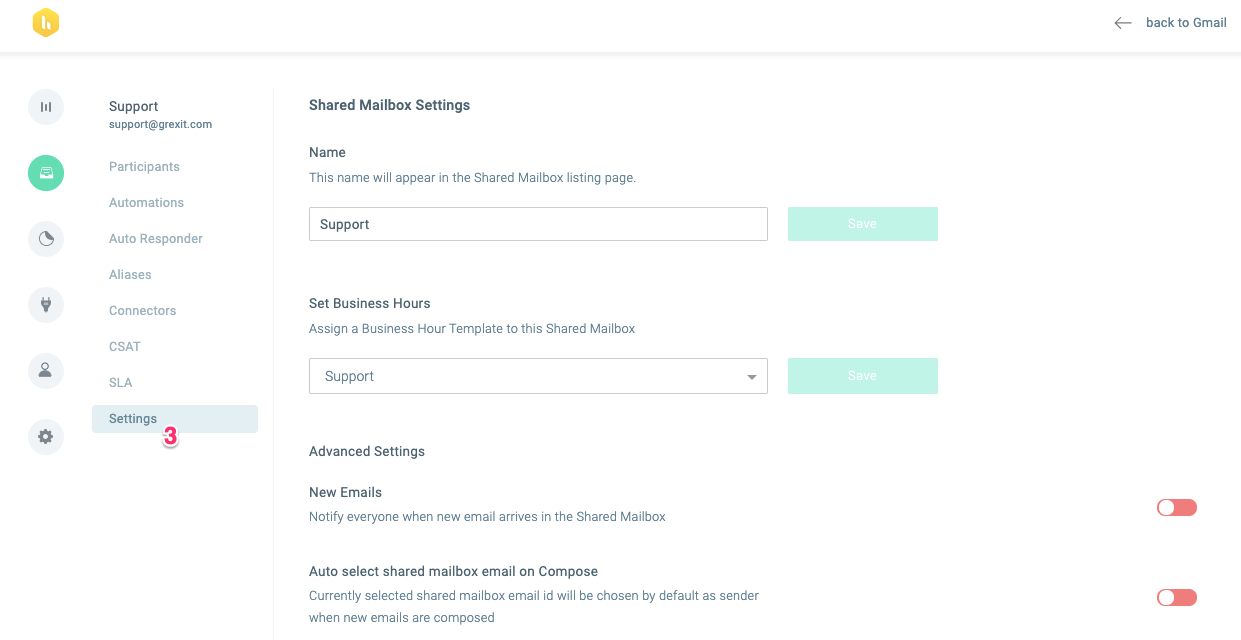 Options in shared mailbox settings
1. New Emails
Notify everyone when a new email arrives in the shared mailbox
You can use this option to control whether or not all users of the shared mailbox will receive a notification whenever a new email arrives in the 'Unassigned' section of the shared mailbox.
2. Auto select shared mailbox email on Compose
Currently selected shared mailbox email id will be chosen by default as sender when new emails are composed
You can use this option to control whether you want the shared mailbox email id to be chosen as the default sender id when any user composes a new email. Click here to know how to send emails using the shared mailbox id. 
3. Remove email from inbox on re-assignment
When emails are reassigned or unassigned remove it from the previous assignee's inbox
When an email is assigned to a user, the email gets copied to her inbox. This option lets you control whether or not you want the email to be removed from her inbox when the email gets unassigned or reassigned to someone else.
Update details of the shared mailbox
You can update the following details of a shared mailbox from the same page
Name : Change the name and the updated name will be reflected in everyone's Gmail.
Business Hours : You can update the operating hours of a shared mailbox. Click here to learn more about Business Hours.
Changing email id of a shared mailbox is not possible from the Hiver admin panel. You can get in touch with customer support if you want to do that.
Permission to access shared mailbox settings
Shared mailbox settings can be managed only by the users who have the roles which give them the permission to access them.
The three permissions related to shared mailbox settings are
can access settings for all shared mailboxes
can only access settings for shared mailboxes they are a part of
cannot access shared mailbox settings
The permissions are assigned to predefined or custom roles. Users are assigned roles through which they acquire the permissions. Click here to know more about roles and permissions.