Deleting a Shared Mailbox
You can delete a Shared Mailbox from Hiver if you don't need it, or if you need to start afresh with the Shared Mailbox.
Please note the following about deleting Shared Mailboxes:
Deleting a Shared Mailbox does not delete any emails from your Gmail account
It does not affect the Shared Mailbox email address/account in any way.
It is not reversible. If you have deleted a Shared Mailbox that you were using with Hiver, you will lose the status of Hiver open/close emails that were earlier added to the Shared Mailbox, and this can not be restored
Here is how you delete a Shared Mailbox:
Click on the green gear icon on the Gmail and select the 'Admin panel' to view the Hiver Admin Dashboard
Click on the 'Shared Mailbox' tab (second from the top)  to see the list of Shared Mailboxes on the Hiver account  
Click anywhere on the row of the Shared Mailbox which you want to delete, to find the options for the Shared Mailbox
Choose the delete option to delete the Shared Mailbox.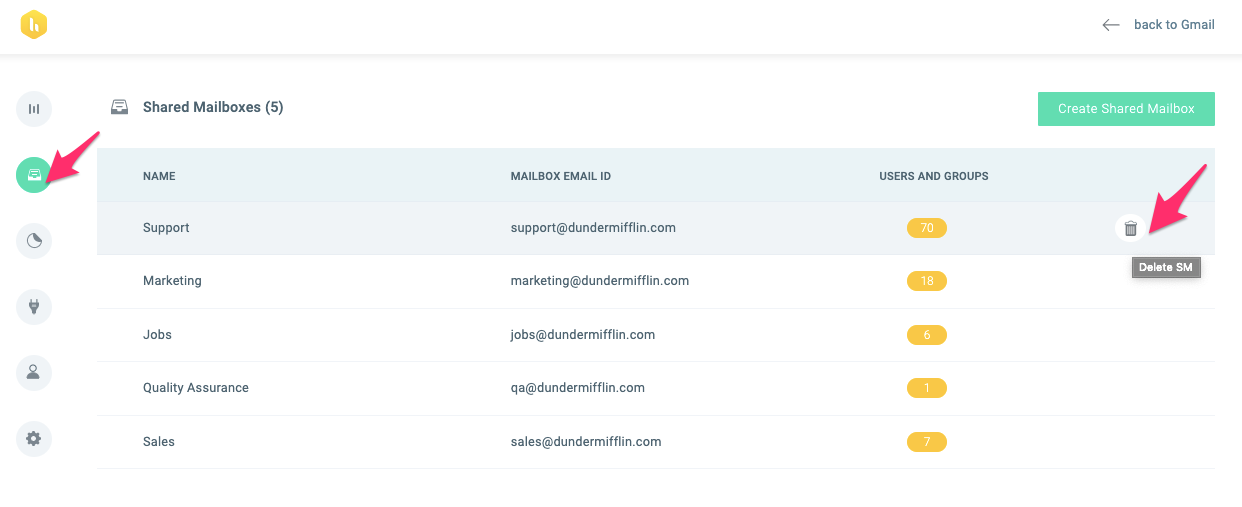 ---
---