Shared Drafts for Shared Mailbox
This feature lets you share Gmail drafts with your team-mates who are using the same Shared Mailbox.

To use this, click on the button shown below while replying to an email
<<change screenshot to include CSAT link>>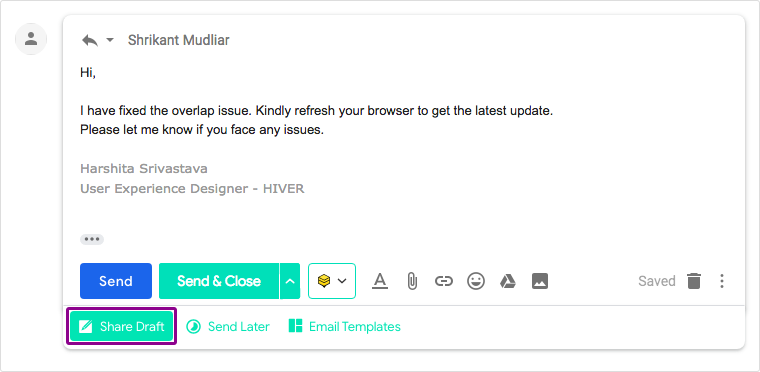 You'll be able to save this as a Shared Draft in the dialog box that opens. The draft is automatically shared with users of the Shared Mailbox.
<<insert a screenshot on how it looks after the draft has been created>>
Shared Drafts is available only while replying to emails and not while composing new emails.
---
---