How do I move my existing email templates to folders?
With the new implementation of templates in Hiver, email templates can not be shared individually, but they can be put into folders which can be shared. 
You can continue using the templates that you have created till now. But please note that if you need to edit them or share them with a different set of users, you'd first need to move them to a folder.
Move an email template to a folder
Click on the 'Email Template' link on the left pane of your Gmail
All your existing templates are now in a folder called 'Unsorted'. Click on this folder to see your existing templates
Click on the template that you want to move to a folder
Click on the dropdown below 'Select Folder' to select the folder where you want to move the template. You can create a new folder at this stage, and select the set of users you want to share the folder with
Click on 'Move to folder' on the bottom right of the template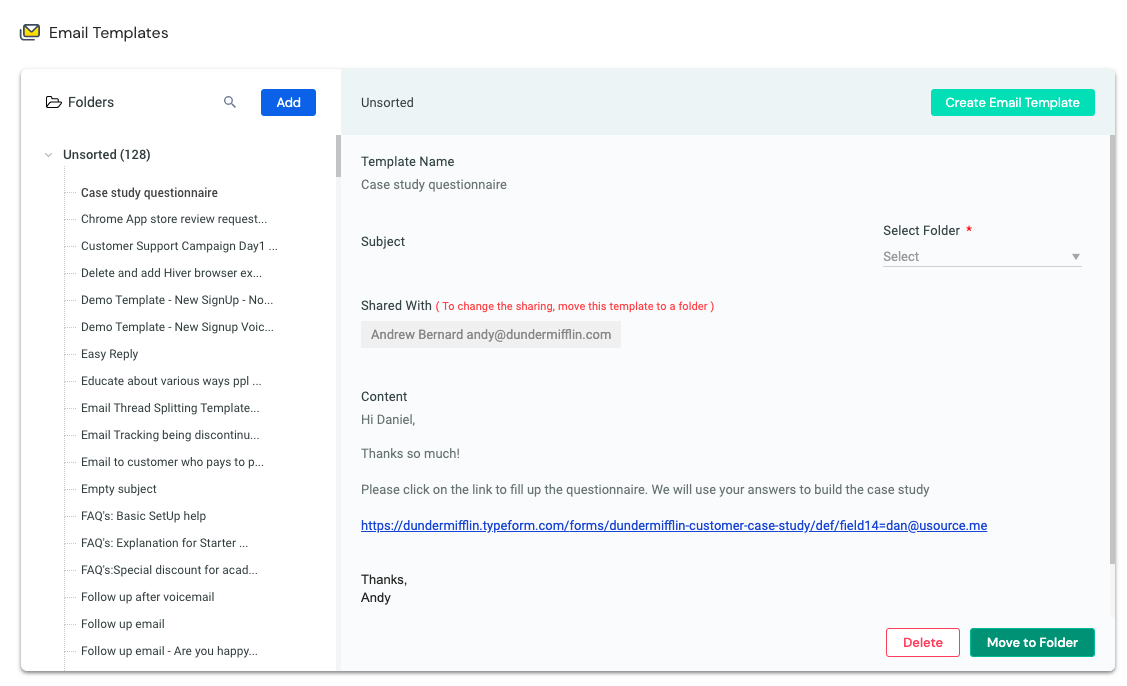 You can edit the content of an existing template after it has been moved to a folder.
If you move an existing template to a folder, the template will automatically be shared with the users the folder is already shared with.
---
---