How do I contact Hiver support?
How do I contact Hiver support?
Updated by Tejas Kinger
Chat Support (For all Hiver customers)
The Hiver support is always just a click away. All you have to do is:
Once you are in your Gmail account associated with Hiver, you'll see the Hiver extension (yellow color Hiver and bell icon) at the top right. Click it and head to 'Chat support'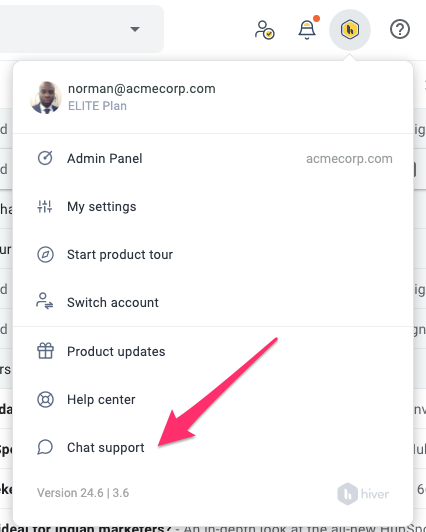 If you do not get a reply from Hiver within 5 minutes, please send an email to support@hiverhq.com. We try really hard that this never happens!
Book a call with Hiver Support (Elite Plan customers only)
Customers on the Hiver Elite plan can opt to book a 30-minute one-on-one call with a Hiver expert at their convenient date and time.
To do this, simply click on the yellow color Hiver icon on the top right of your Gmail screen and click on the "Book a call with Hiver Support" option.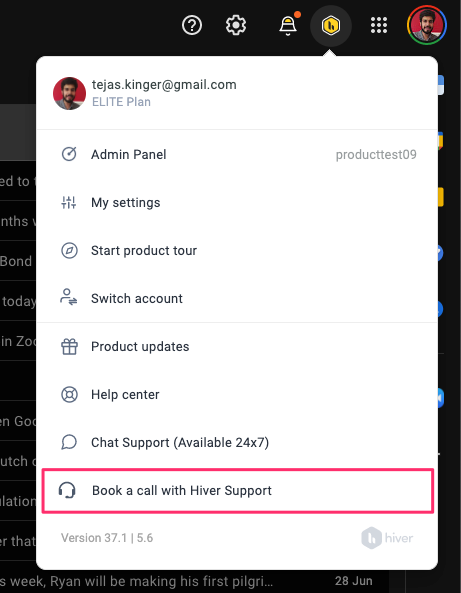 Clicking on this will open a Calendly link. Follow the steps on the page to book your call.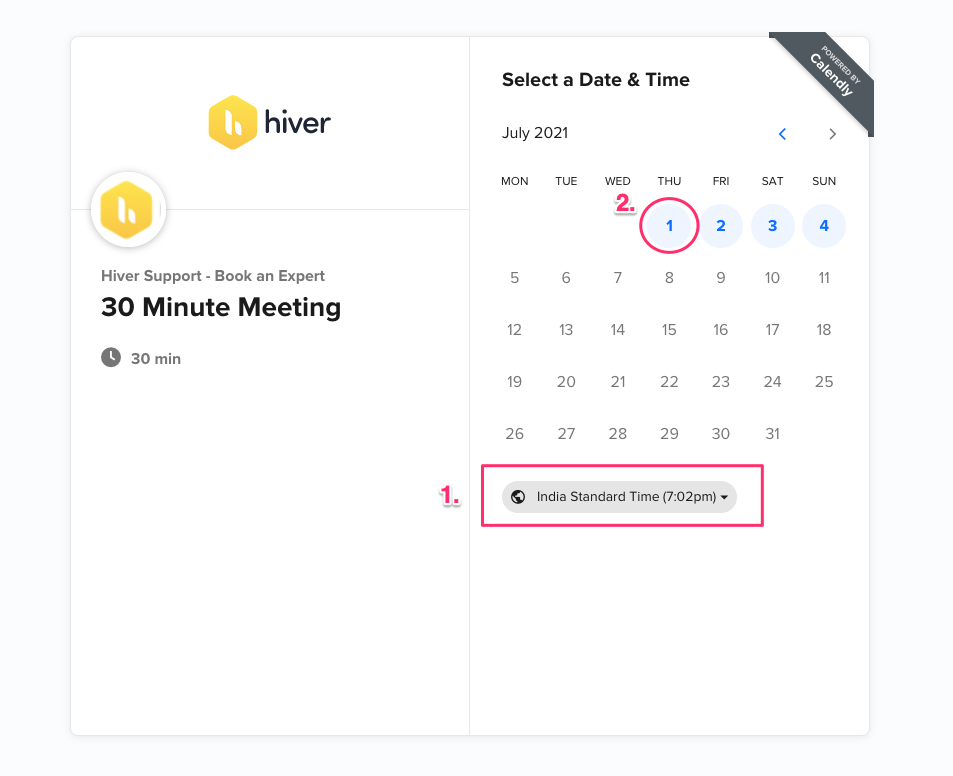 Check the timezone and pick the one you want to schedule your call in.
Select the date for your call from the list of available dates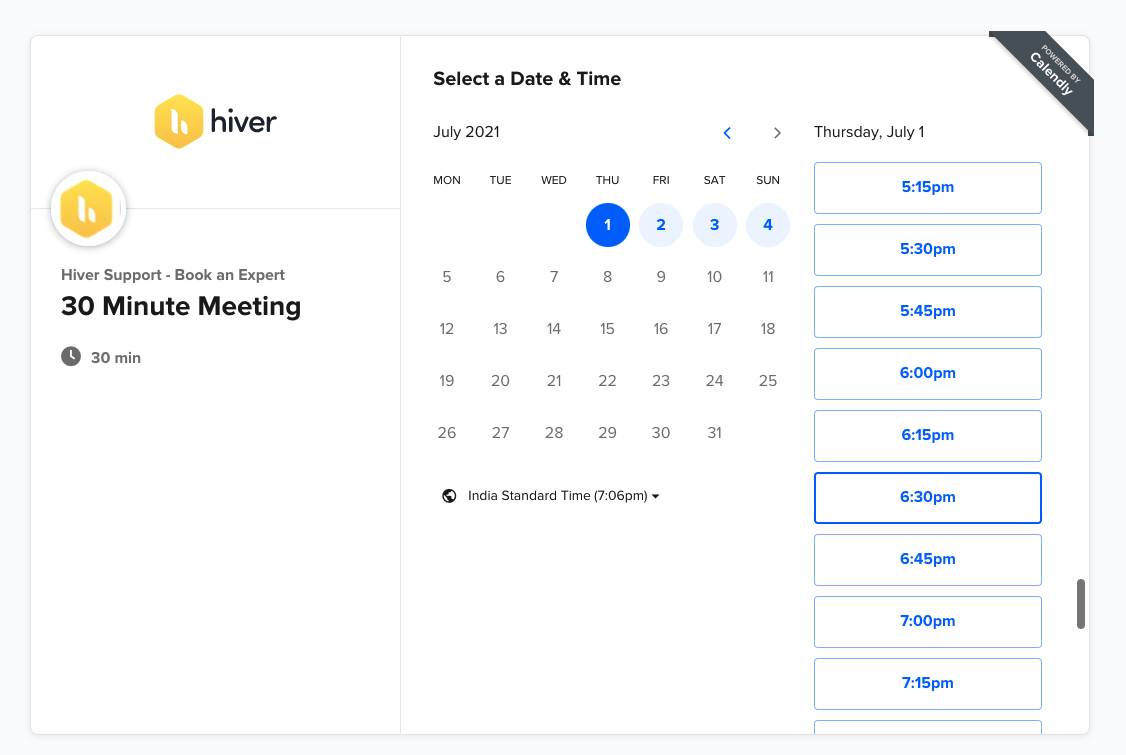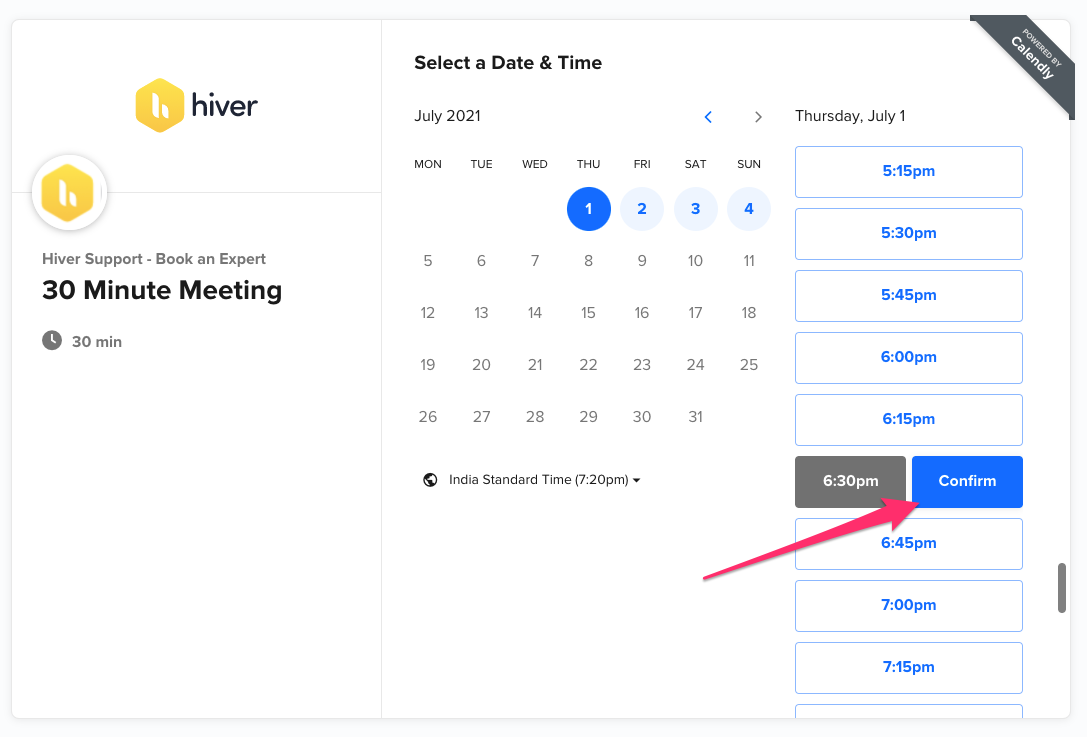 Choose your preferred time slot and then click on the 'Confirm' button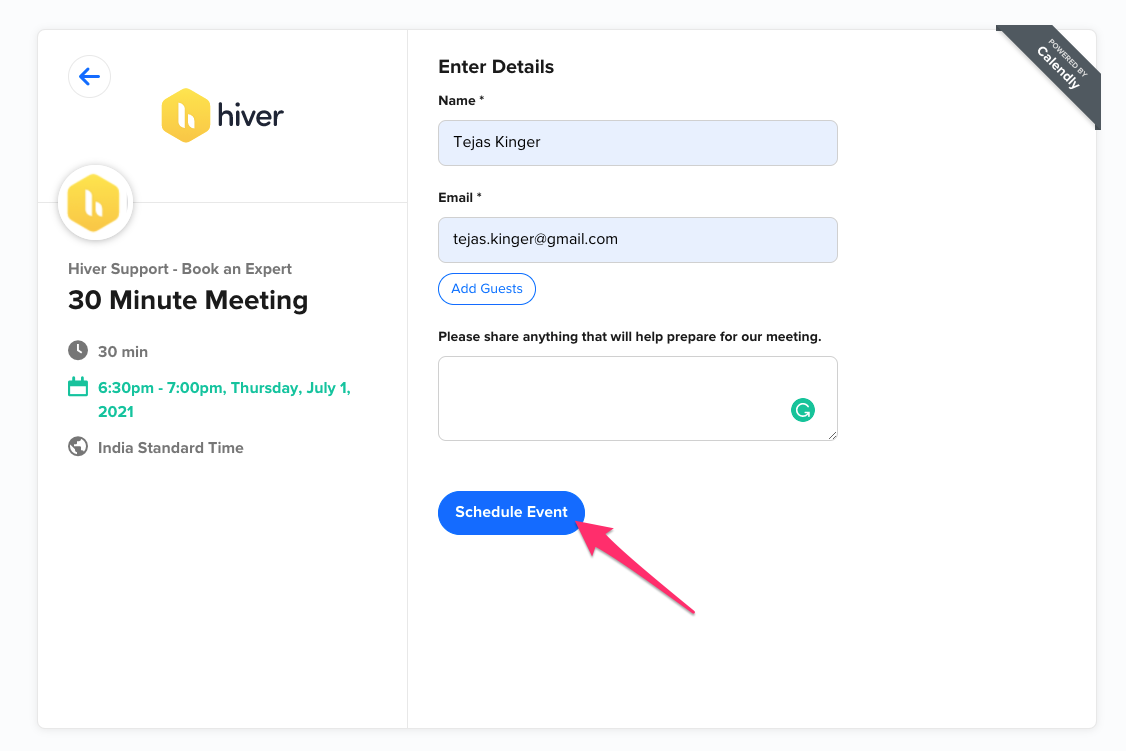 Enter your name, email address, and finally, click on the 'Schedule Event' button.
You will recieve an email and calendar invite confirming your scheduled call with a Hiver expert.