Updated by Deepanwita
All users of Hiver shared mailboxes see the following type of emails under the Sent section in their Gmail:
Emails sent by them
Email sent by other users of the shared mailboxes they are a part of.
The tab switcher allows Hiver users to switch between the following views: 
All Sent: shows all emails sent by them along with emails sent by shared mailbox members
My Sent: shows just the emails sent by the user. Additional settings are required to show emails here that are sent by the user through a shared mailbox address.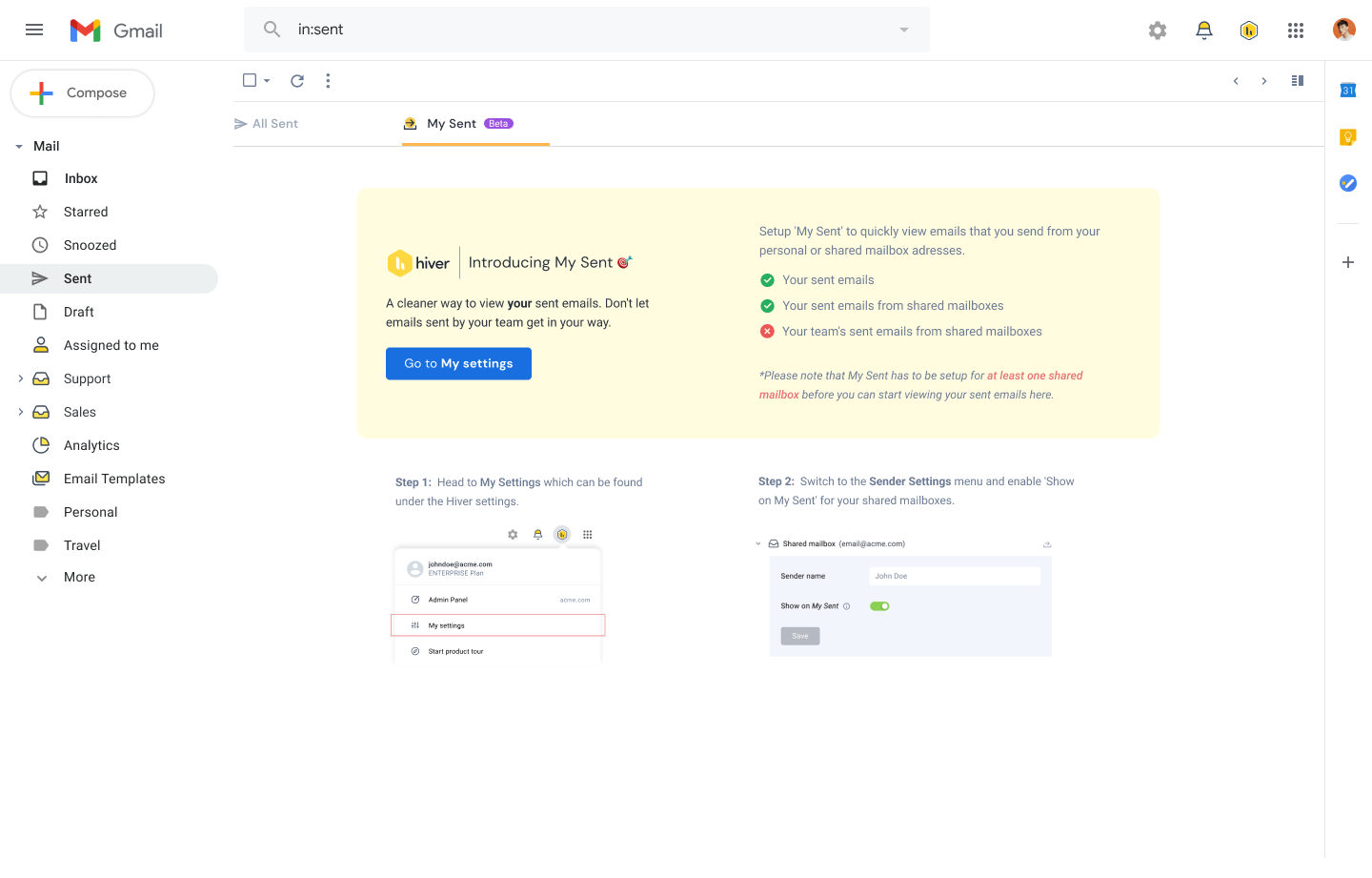 Set up My Sent and All Sent
Click on the yellow Hiver icon on the top right of your Gmail screen and select the 'My Settings'
In the 'My Settings' screen, navigate to the 'Sender settings' option. Here you can see all the shared mailboxes that you are a part of.
By default the shared mailbox name is shown as the sender name for every shared mailbox. You can change the sender name option with your preferred name (example: John). You will see a preview of the new Sender name on the left-hand side of the screen.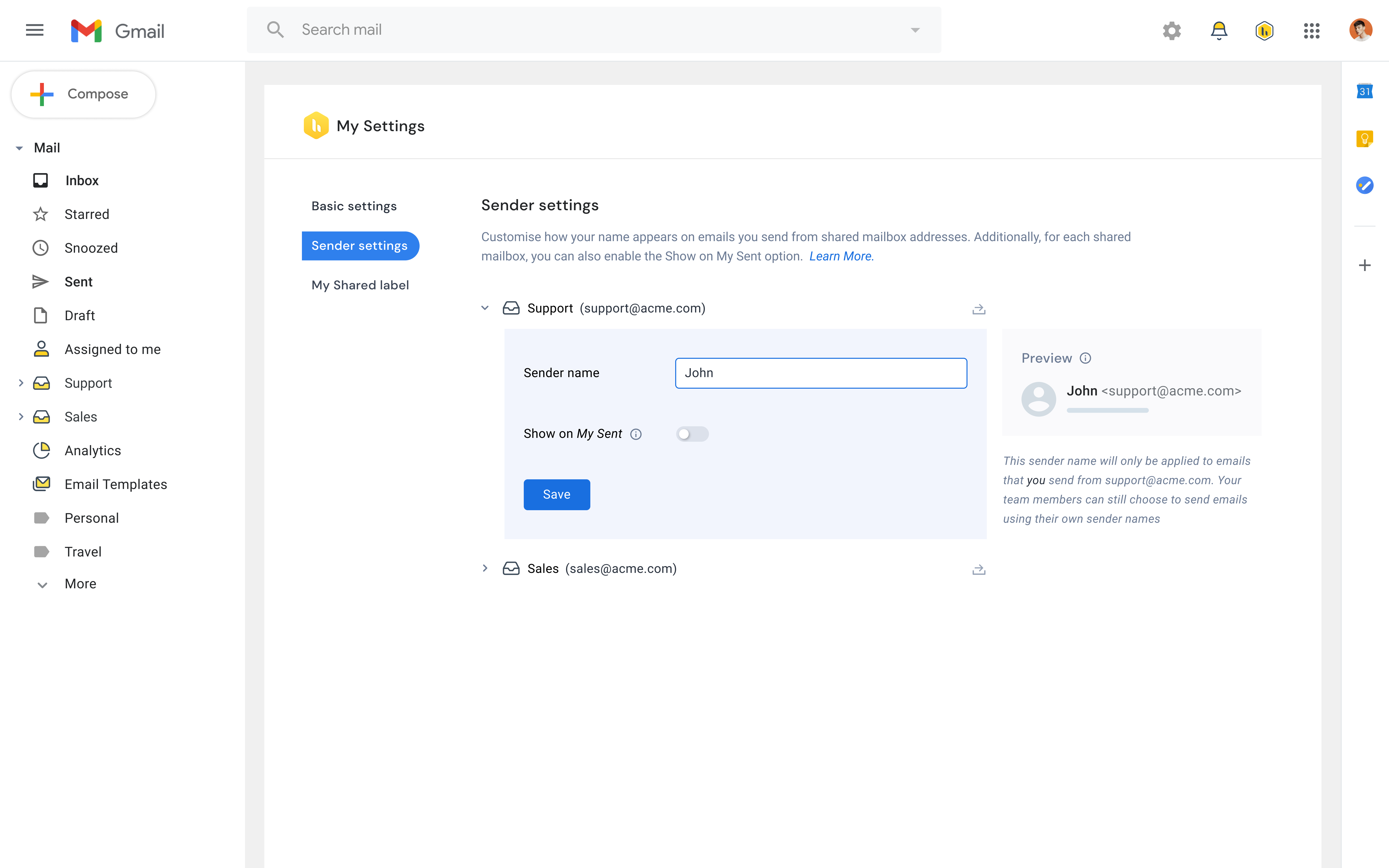 Click on the 'Save' button. 
Click on the 'Show on My Sent' slider to turn the slider from gray to green if you want those emails to be seen on the 'My Sent'.
If you are a part of multiple shared mailbox addresses, at least one shared mailbox must have `Show on My Sent` enabled.
On navigating back to the Sent Inbox section of the Gmail screen, you will see two tabs on top of the screen — one for All Sent and another for My Sent.